Banteay Srei District To Make Giant Num Banchok in Next New Year Celebration
AKP Phnom Penh, April 18, 2019 --
Banteay Srei district of Siem Reap province is planning to produce giant Num Banchok, Cambodian rice noodles, for display during the Banteay Srei Sankranta next year.
The plan was revealed by the district's governor Mr. Nop Vuthy while presiding over the closing ceremony of the Banteay Srei Sankranta 2019 on Tuesday afternoon.
Num Banchok is a typical food of Preah Dak commune in Banteay Srei district, he said, stressing that the production and display of giant Num Banchok will further promote this local food.
According to Mr. Nop Vuthy, this year's Banteay Srei Sankranta organised to celebrate the Khmer Traditional New Year from April 14 to 16 was crowned with success, attracting some 20,000 national and international visitors. The event displayed a giant palm sugar to enhance its production and 600 melons (sweet cucumbers in Khmer) to show off the district's agricultural richness.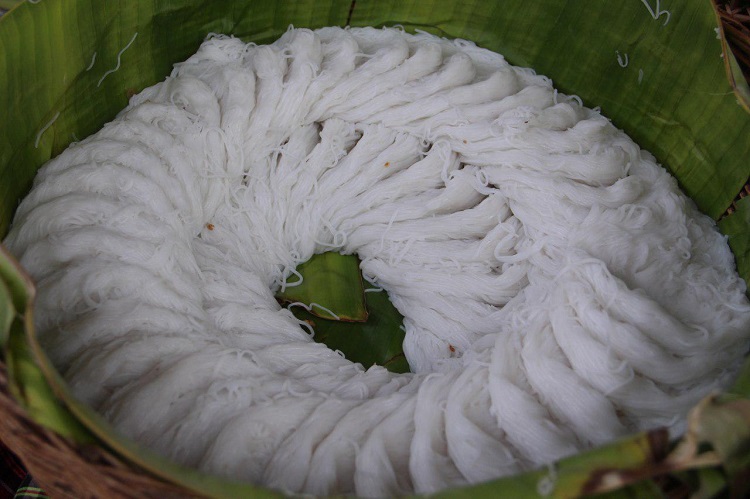 Num Banchok (Cambodian rice noodles)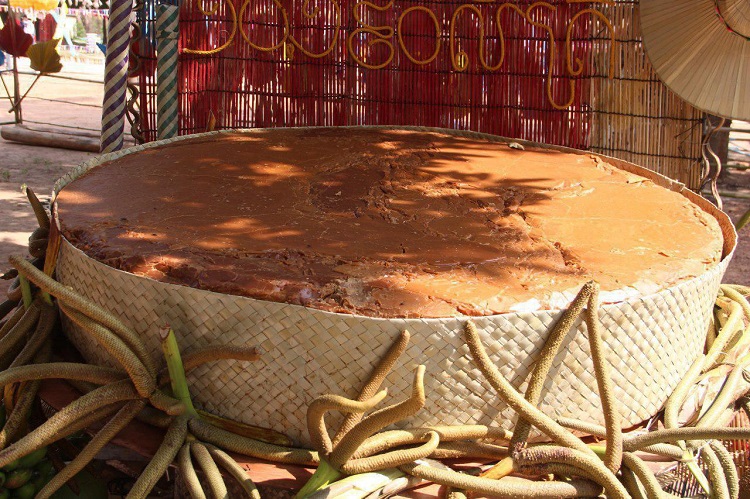 Giant palm sugar displayed at Banteay Srei Sankranta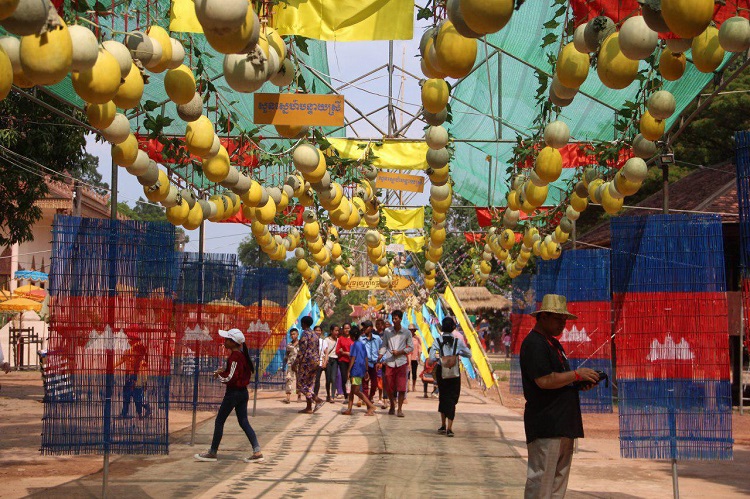 Display of melons at Banteay Srei Sankranta
Article in Khmer & Photos by Khuth Sao
Article in English by C. Nika