UN-ESCAP Renews Commitment to Support Cambodia
AKP Phnom Penh, April 10, 2019 --
Cambodia and United Nations Economic and Social Commission for Asia and the Pacific (UN-ESCAP) will continue strengthening their close cooperation in the future.
The commitment was the spirit of the meeting between H.E. Prak Sokhonn, Deputy Prime Minister and Minister of Foreign Affairs and International Cooperation and visiting Executive Secretary of UN-ESCAP Ms. Armida Salsiah Alisjahbana here in Phnom Penh yesterday.
Ms. Armida Salsiah Alisjahbana appreciated Cambodia's support for ESCAP's interventions, including the Asia-Pacific Forum on Sustainable Development and the 75th session of UN-ESCAP.
H.E. Prak Sokhonn acknowledged long-lasting relations and cooperation between Cambodia and UN-ESCAP.
He thanked UN-ESCAP for its support and its contribution to Cambodia's development, particularly for its renewed commitment for the rollout of the government's rectangular strategy phase IV as well as future priorities.
Both sides also agreed on an initiative and process in the UN's development programme reform for its activities both in Cambodia and the region.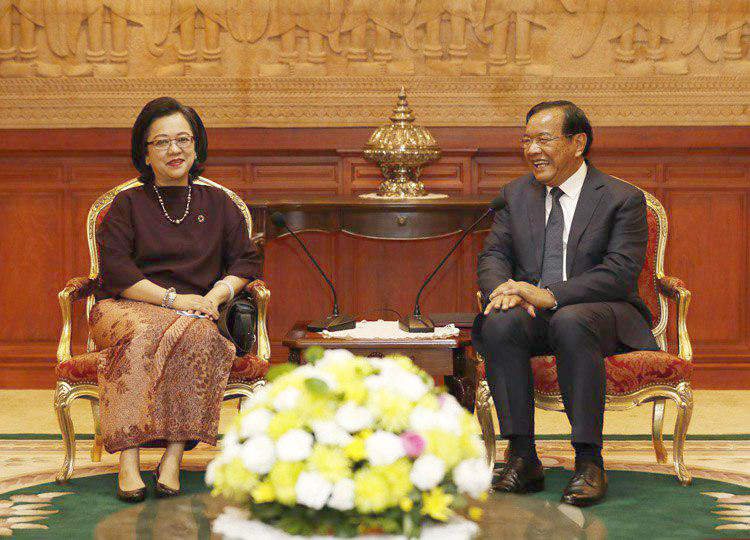 By Lim Nary