Cambodia Positive of Miss Planet 2019 Visit Upshot
AKP Phnom Penh, March 05, 2019 --
Cambodia is positive of the upshot of its host of visiting members of the Miss Planet 2019, which is an international environmental-themed beauty pageant.
The optimism was underlined by Minister of Tourism H.E. Thong Khon after receiving the delegation recently.
Cambodia is proud of seeing the members of the Miss Earth Planet 2019 wearing the country's traditional outfits and posing for photos at key cultural sites, said the minister.
He added that the activities will contribute to further promoting Cambodian tradition and culture to the outside world.
The members of Miss Planet 2019 from 34 countries across the world including Cambodia have toured Phnom Penh capital and Siem Reap and Kampong Thom provinces.
Miss Planet of South Africa was crowned Miss Planet International 2019, while Miss Planet of Cambodia won Best Traditional Costume award.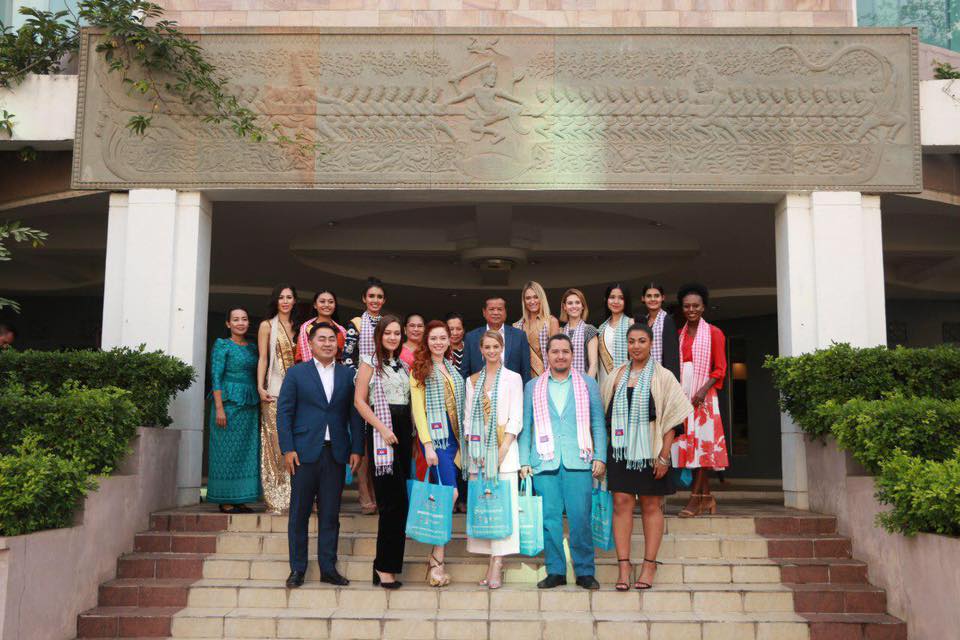 (Photo: Ministry of Tourism)
By Phal Sophanith