Two JMSDF's Vessels Conclude Visit in Cambodia
AKP Phnom Penh, February 28, 2019 --
The two Vessels of the Japanese Maritime Self-Defense Force (JMSDF) this morning concluded its four-day visit in Cambodia.
They were seen off at Sihanoukville Autonomous Port by Rear Admiral Ros Veasna, Deputy Commander of Ream Naval Base.
Captain Yoshiyuki NAKAGAMA, Commander of the Training Division 1 of JMSDF, who led the two vessels – "SETOYUKI" and "SHIMAYUKI" – thanked the Cambodian side for the warm hospitality, saying that during their stay in Cambodia, he and his crew members have learned a lot about Cambodian custom and tradition as well as the bilateral cooperation between JMSDF and the Cambodian Royal Navy.
The two vessels' visit from Feb. 25 to 28, 2019 was aimed to strengthen friendship between Japan and Cambodia through various exchange programmes as well as to give opportunities for 109 cadet school graduates to learn about the culture and the military of Cambodia.
While in Cambodia, the JMSDF delegation has paid separate courtesy calls on a deputy governor of Preah Sihanouk province, commander of Ream Naval Base, senior official of National Defence Ministry, and the commander of Royal Navy. They also visited different interesting sites in Phnom Penh capital and Preah Sihanouk province.
There were also friendly sports competitions between the two countries' naval officers.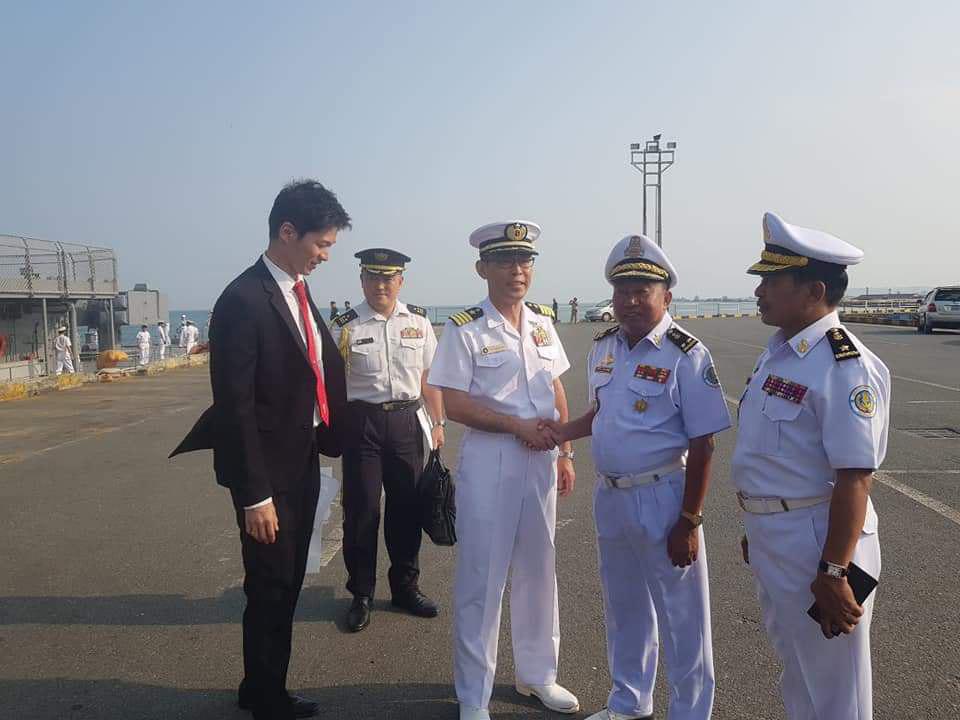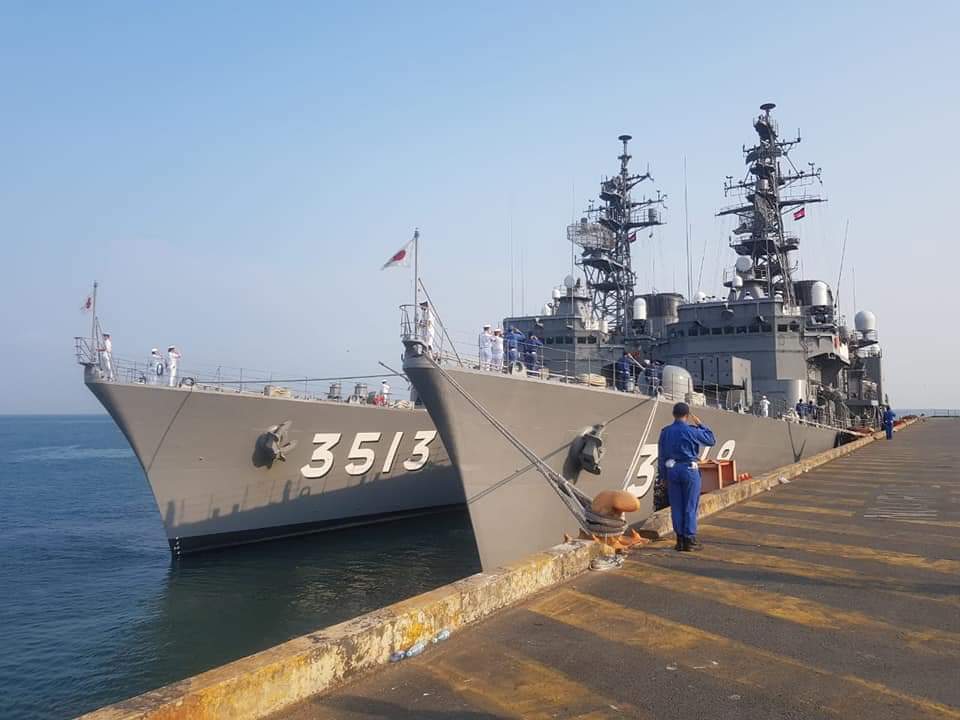 Article in Khmer & photos by Ngou Somony
Article in English by C. Nika