Draft Law on Countering WMD Proliferation Financing Approved by NA
AKP Phnom Penh, June 04, 2020 --
The National Assembly this morning approved the draft law on countering the financing of proliferation of weapons of mass destruction (WMD).
The approval was made during the 4th session of the 6th legislature of National Assembly held under the chairmanship of Samdech Akka Moha Ponhea Chakrei Heng Samrin.
A hundred and nineteen (119) out of 120 lawmakers present at the session voted for the 8-chapter and 24-article draft law.
The law on countering WMD proliferation financing is aimed to ensure anti-money laundering and counter-terrorist financing by identifying measures to control, prevent, contain, crack down, and eliminate money laundering and terrorist financing in Cambodia's territory.
Cambodia has so far contributed actively to combating money laundering and terrorist financing. The Kingdom has become a member of the Asia Pacific Group on Money Laundering (APG) and Financial Action Task Force (FATF) since June 2004.
According to H.E. Hun Neng, Chairman of the NA Commission on Interior, National Defence and Civil Service, those who fail to comply with the law will be sanctioned to 2-5 years in prison and pay a fine of between 20 to 50 million Riel (from US$5,000 to US$12,500).
At the same session, the National Assembly also approved the draft law on anti-money laundering and combatting the financing of terrorism consisting of nine chapters and 47 articles.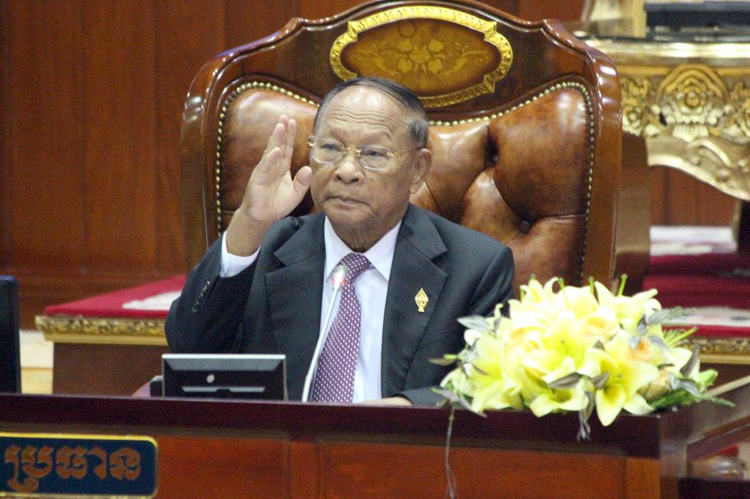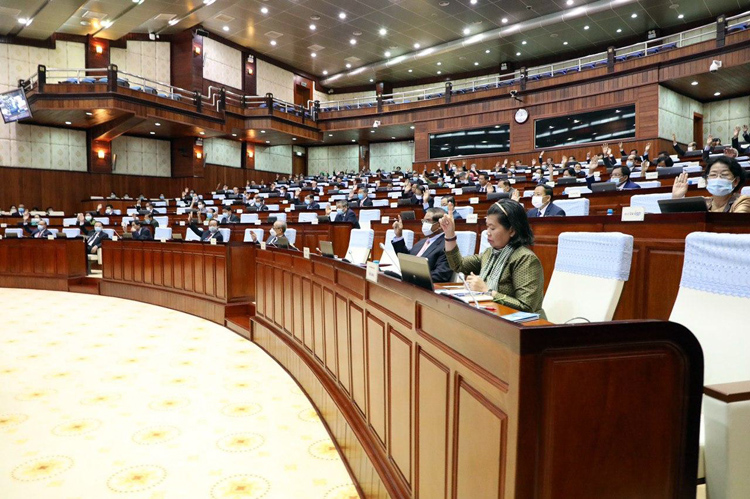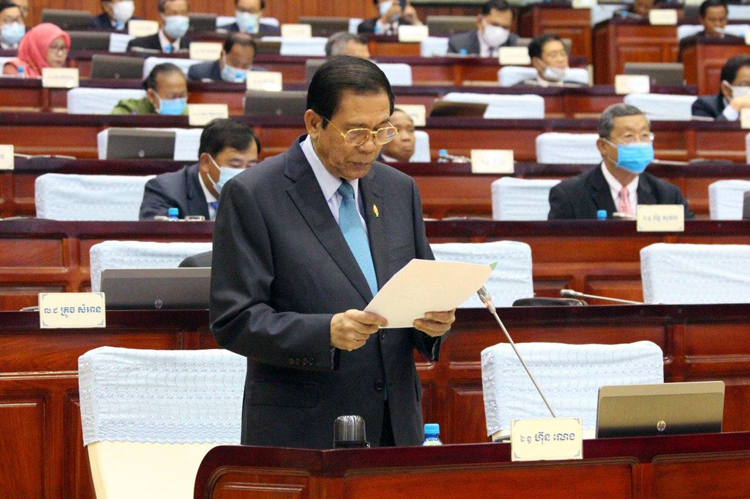 (Photo: NA)
By C. Nika