Cambodia's Rice Exports Up 42 Percent in First Five Months
AKP Phnom Penh, May 30, 2020 --
Some 356,097 tonnes of Cambodian milled rice have been exported to foreign markets during the first five months of this year.
The figure shows an increase by 105,925 tonnes or 42.34 percent compared to the same period in the previous year, according to Minister of Agriculture, Forestry and Fisheries H.E. Veng Sakhon.
Cambodia's milled rice were shipped to 54 countries around the world, including 24 countries in the European Union, China, six ASEAN member countries, and 23 other countries, pointed out H.E. Minister, adding that five out of 49 companies exported the most rice.
The rice exports saw an increase in all destinations compared to 2019 - EU up 51.10 percent, China up 25.26 percent, ASEAN nations up 45.39 percent, and other destinations up 79.40 percent, stressed H.E. Veng Sakhon.
In May 2020 alone, he continued, about 55,845 tonnes were exported, an increase by 53.30 percent compared to May 2019.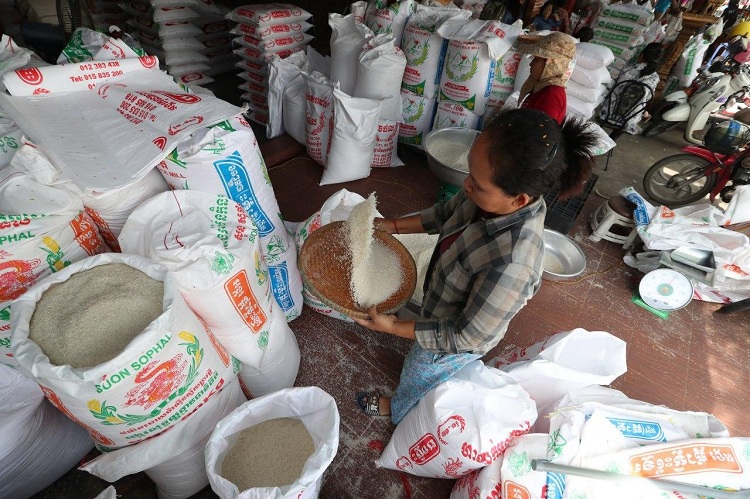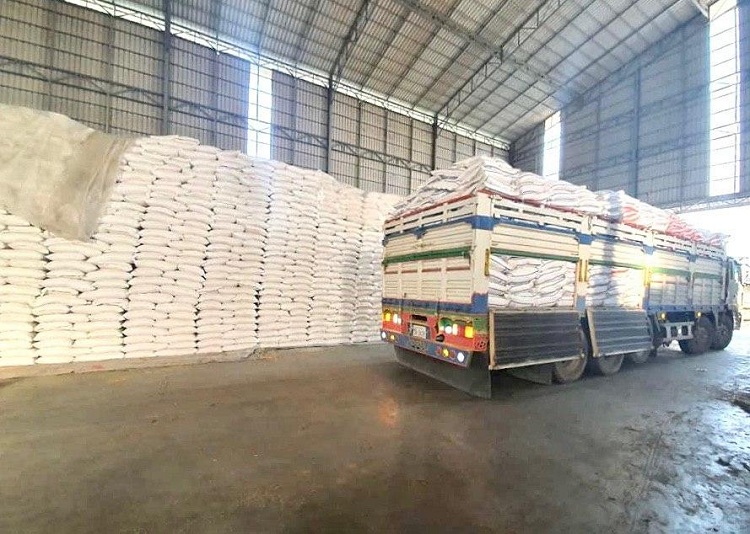 (Photo: AKP & Cambodia Rice Federation)
By Phal Sophanith