UN Speaks Highly of Cambodian Female Peacekeepers
AKP Phnom Penh, May 27, 2020 --
The United Nations (UN) has lauded the sacrifice of female peacekeepers, including those from Cambodia, in the UN peacekeeping missions around the world.
The appreciation was made in a UN report quoted early this week by Gen. Sem Sovanny, Director General of the National Centre for Peacekeeping Forces, Mine and ERW Clearance (NPMEC).
Some 65 Cambodian female peacekeepers have been now on UN peacekeeping missions in different regions, he pointed out.
Cambodia was ranked 20th out of 120 countries that have sent female soldiers to the UN peacekeeping operations, he added.
Since 2006, Cambodia has deployed more than 6,500 peacekeepers, including 300 women, to join the UN peacekeeping missions in Sudan, South Sudan, the Central African Republic, Chad, Cyprus, Lebanon, Mali, and Syria.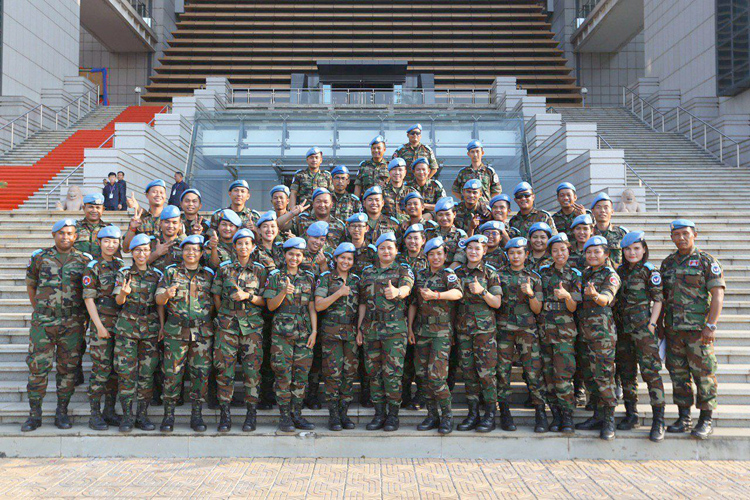 (Photo: Khem Sovannara)
By C. Nika