Cambodia Revokes Entry Ban List
AKP Phnom Penh, May 20, 2020 --
Cambodia has announced to revoke its entry bans for foreigners from some countries, imposed since mid-March 2020 amid the COVID-19 pandemic.

According to an announcement of the Inter-ministerial Committee to Combat COVID-19 made public this afternoon, foreigners from Iran, Italy, Germany, Spain, France, and the U.S. are allowed to enter Cambodia, but with some conditions.
All passengers, both Cambodians and foreigners, entering Cambodia are required to have a health certificate, issued by competent health authorities in the respective countries no more than 72 hours prior to the date of travel, certifying that they have been tested negative for COVID-19, it pointed out,.
Moreover, it continued, the foreign nationals must provide proof of insurance that shows a minimum medical coverage during their intended stay in the Kingdom in the amount of not less than US$50,000.
The requirements for health certificate and insurance are not for foreigners holding diplomatic visa (Visa A) or official visa (Visa B) of Cambodia, it underlined.
Upon entry into Cambodia's territory, the same source added, all people will be subject to a health risk assessment and screened by competent government officers before being allowed to enter the country. They will be subject to a mandatory isolation, quarantine or any other measures for the prevention and containment of this virus as prescribed by the Ministry of Health of Cambodia.
As of this morning, Cambodia has found no new confirmed case of COVID-19 for 38 days in a row. The Kingdom has so far reported in total 122 cases and all of them have been cured successfully.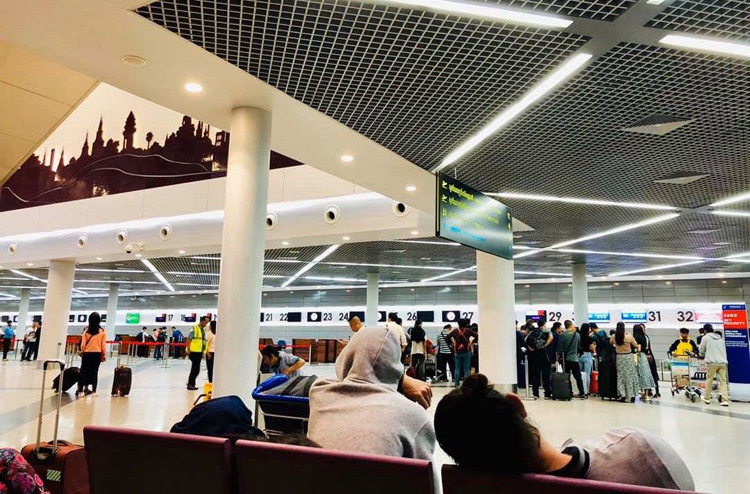 By Heng Panha