Cambodia to Re-open Museums in June
AKP Phnom Penh, May 20, 2020 --
The museums in Cambodia will reopen their doors for the public (local and international visitors) from next month onward, after being closed for a while due to the COVID-19 pandemic.
The museums' reopening was authorised by an official letter from Minister of Health H.E. Mam Bunheng to Minister of Culture and Fine Arts H.E. Mrs. Phoeurng Sackona made public this morning.
At the same time, the Ministry of Health advised the Ministry of Culture and Fine Arts to well prepare the preventive measures, including temperature scanning, alcohol- or gel-based hand sanitizers, physical distancing, etc. before the reopening in order to avoid any risks of COVID-19 infection.
"Any visitors or guides who have health problems will not be allowed to enter the museum," underlined the letter.
Currently, there are about ten best museums – the National Museum, Tuol Sleng Genocide or S21 Museum, Choeung Ek Genocide Museum in Phnom Penh; Angkor National Museum, Cambodian Landmine Museum, War Museum, Cambodia War Remnant Museum in Siem Reap​ – being run by the state and the private sector.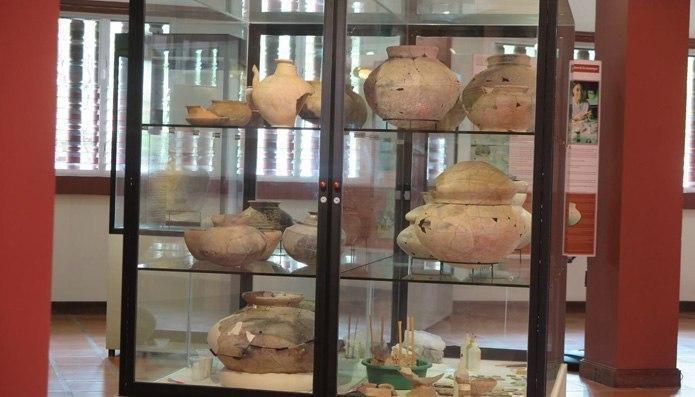 (Photo: Khuth Sao)
By Heng Panha