Expressway Construction 20% Complete; Compensation Work 88% Complete 
AKP Phnom Penh, May 19, 2020 --
Ministry of Public Works and Transport (MPWT) today updated the progress of construction work of the expressway project, linking Phnom Penh capital to Preah Sihanouk coastal province.
According to a message posted on the MPWT's Facebook page on May 19, the Phnom Penh-Preah Sihanouk expressway was 20.65 percent complete while the compensation for local people affected by the project was 88.84 percent complete as of April 2020.
With an estimated cost of some US$2 billion, the construction of the 190-kilometre-long expressway started in March 2019 and is rescheduled to complete earlier, i.e. in late 2022.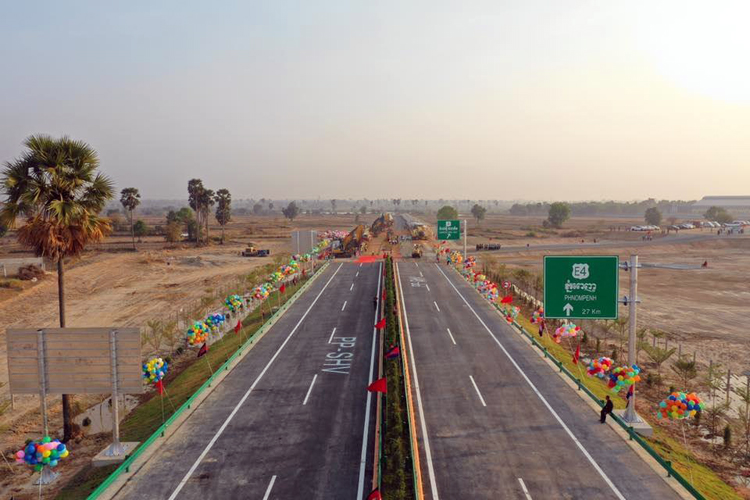 (Photo: MPWT)
By Chea Vannak