Campaign of Court Case Backlog Settlement Kicks Off
AKP Phnom Penh, May 18, 2020 --
A campaign to handle court case backlog at municipal and provincial courts across Cambodia was kick-started this morning.
Speaking at a press conference here at the Ministry of Justice, H.E. Koeut Rith, Minister of Justice, underlined the campaign intends to resolve excessive court cases, reduce overcrowded prisons, and to promote the capacity and efficiency of the legal entities engaged in the court case proceedings.
It is, continued the minister, considered as a part of the ministry's judicial reform aiming to serve people well in the field.
A committee has been created to lead the campaign. Minister H.E. Koeut Rith chairs the committee with two of the ministry's Secretaries of State, namely H.E. Ms. Chan Sotheavy and H.E. Prum Sithtra as Vice Presidents, and five members.
The committee was tasked on examining the existing court cases and address challenges that hinder their proceedings.
According to H.E. Koeut Rith, there are 38,911 cases stuck at the municipal and provincial courts, of which 12,000 are at Phnom Penh municipal court.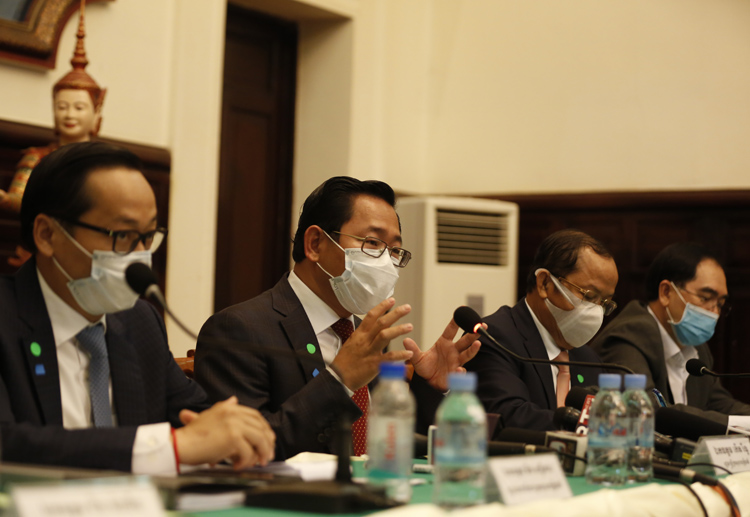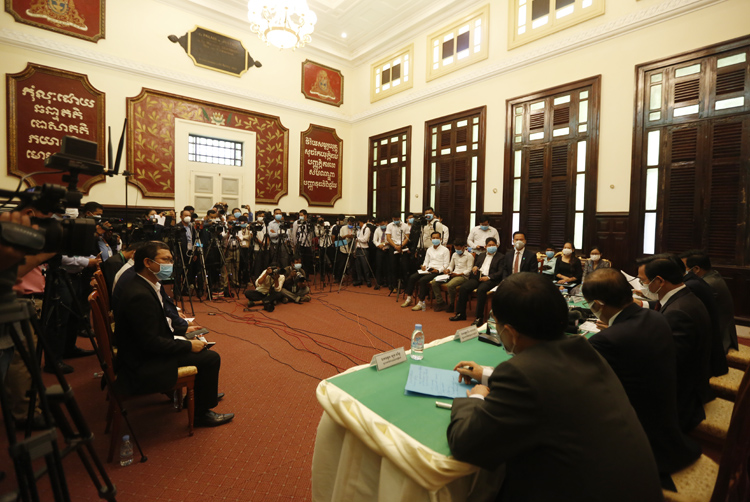 (Photo: Lanh Visal)
By Lim Nary​