Cambodia Thanks China for Assistance in All Circumstances
AKP Phnom Penh, April 25, 2020 --
Samdech Akka Moha Sena Padei Techo Hun Sen, Prime Minister of the Kingdom of Cambodia, has expressed his gratitude to China for its numerous assistance to Cambodia.
"Thanks so much, Chinese Friend who always assists Cambodia in all circumstances, especially when Cambodia is fighting against COVID-19," wrote Samdech Techo Hun Sen in a message on his Facebook page this morning.
Apart from aids for infrastructure development, China has dispatched medical teams and donated medical supplies to help preventing the spread of COVID-19 pandemic in Cambodia, he continued.
"Cambodia would like to thank Chinese Friend and wish the ties of friendship between the two countries stronger as steel," said the Premier.
This morning, the 3rd batch of 11 types of medical supplies donated by the Chinese Ministry of Defence to the Cambodian Ministry of National Defence arrived at Phnom Penh International Airport.
The handover ceremony took place under the presidency of Gen. Nem Sowath, Director General of the General Department of Policy and Foreign Affairs at the Ministry of National Defence and Col. Li Jingfeng, Military Attaché of the Chinese Embassy in Cambodia.
The 16-tonne medical supplies consist of 20,000 pieces of N95 masks, 500,000 pieces of surgical masks, 500 medical goggles, 10,000 medical gloves, 1,000 medical hats, 10,000 protection suits, 20,000 nucleic acid detection kits, 100 medical beds, 100 handheld thermometres, 2,000 bottles (500ml) of disinfection gel, and 100 medical waste bins.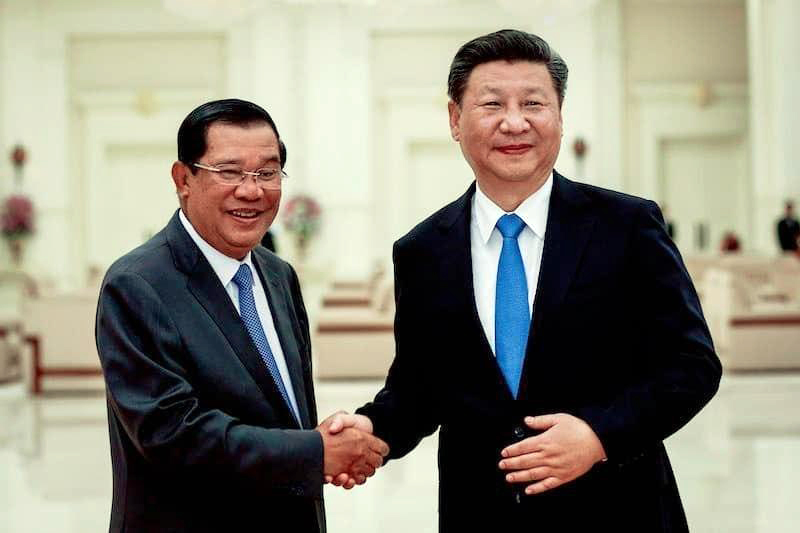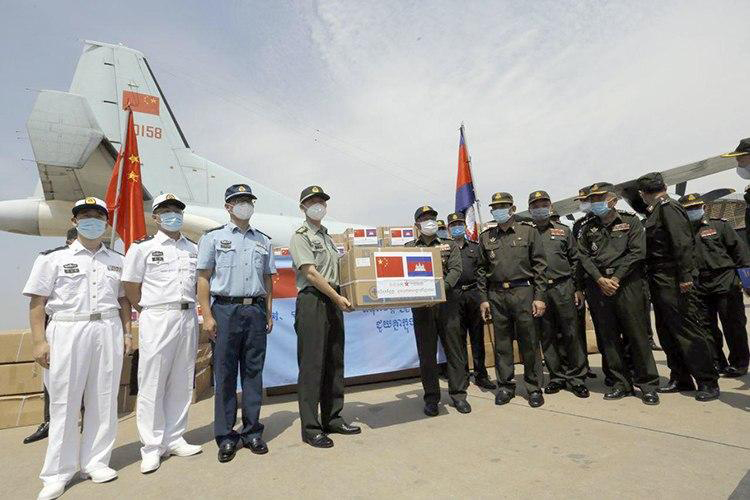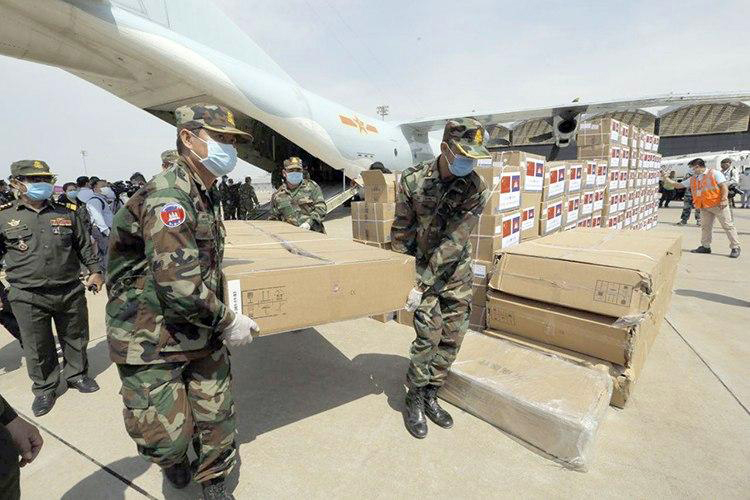 (Photo: El Vattanac & PM's Facebook Page)
By C. Nika