Scientists Update the List of Insects in Cambodia
AKP Phnom Penh, April 24, 2020 --
Scientists have so far added 8 more species of insects on the list of Cambodia, according to Cambodian Journal of Natural History.
Based on additional materials collected in June 2017, the scientists have listed eight additional species for the first time in Cambodia, it underlined.
Those are in the fruit flies species, pointed out the same source.
The true fruit flies (Tephritidae) of Cambodia are poorly known: only 10 species were recorded by Hardy (1973) and 27 species (all of the genus Bactrocera) by Leblanc et al. (2015).
Scientists also provided a list of 44 species of tephritid flies arranged in 12 genera currently known to occur in Cambodia, with notes on their distribution and biology.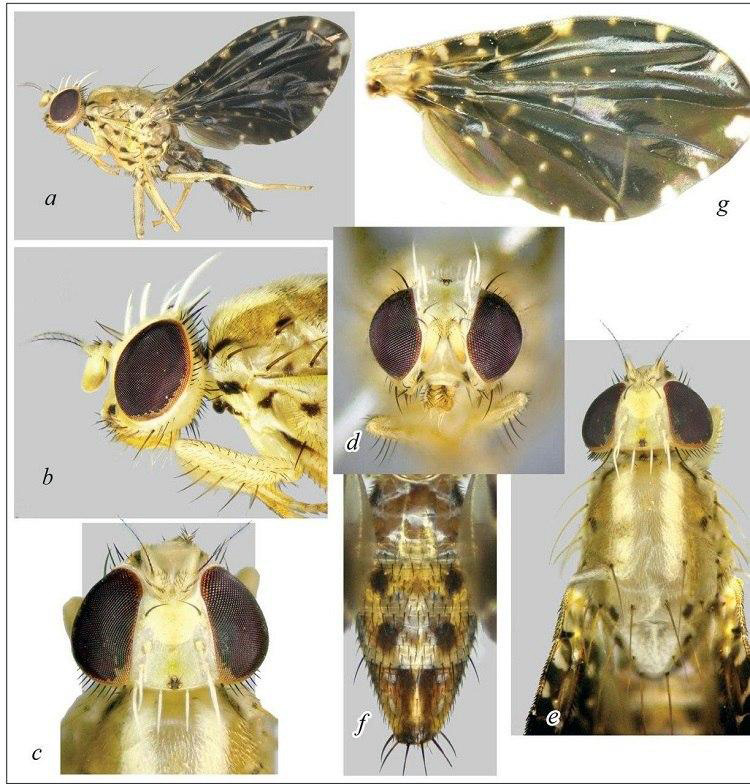 (Photo: Cambodian Journal of Natural History)
By Khan Sophirom