Agreement on Strengthening Community Resilience to Mine Risk Education and COVID-19 in Cambodia Signed
AKP Phnom Penh, April 24, 2020 --
Cambodian Mine Action and Victim Assistance Authority (CMAA), Sir Bobby Charlton Foundation, and HALO Trust reached here this morning an Agreement on Strengthening Community Resilience to Mine Risk Education and COVID-19 in Cambodia.
H.E. Prum Sopheakmongkul, Secretary General of CMAA, Ms. Buth Rattana, Director of Sir Bobby Chariton Foundation to Cambodia and Mr. Lasha Lomidze, Director of HALO Trust to Cambodia inked the agreement under the presidency of Senior Minister H.E. Ly Thuch, First Vice President of CMAA.
On the occasion, Sir Bobby Charlton Foundation handed over foodstuff and necessary materials to CMAA and HALO Trust in contribution to the fight against COVID-19 in Cambodia. The donation included 20,000 posters, 1,000 Krama (Cambodian scarf), 2,000 kilogrammes of milled rice, 2,160 bars of soap, 2,500 facemasks, 2,000 fish cans, and 300 litres of alcohol-based hand sanitizer.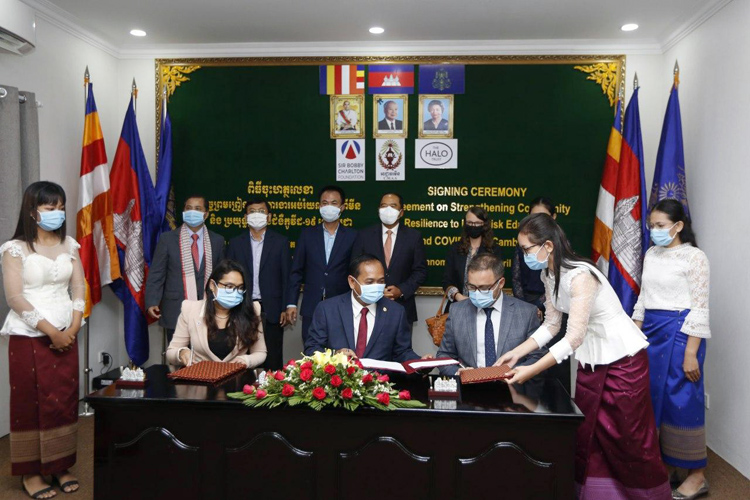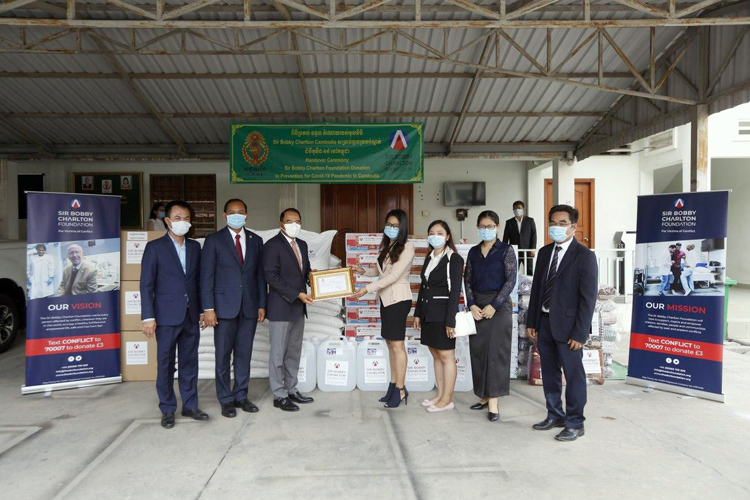 (Photo: Lanh Visal)
By Phal Sophanith