Health Check and Quarantine Going on Among Workers Returning from Holiday
AKP Phnom Penh, April 24, 2020 --

Ministry of Labour and Vocational Training is working actively on health check and quarantine of garment workers who returned to work after taking days off during the cancelled Khmer New Year celebrations.

The effort is made in collaboration with the Ministry of Health and Samdech Techo Voluntary Youth Doctor Association, Phnom Penh municipal administration and Phnom Penh Health Department in order to prevent COVID-19 spread in the country.

According to labour ministry's press releases, for the last four days, from April 20 to 23 (as of 11:00am) health check was done for more than 3,500 workers, of them some 3,300 were advised for 14-day self-quarantine while about 155 others were kept at temporary quarantine centres.

So far, the ministry has located 10 temporary quarantine centres in Phnom Penh in order to provide medical checkup to all workers resuming their work from break.

According to H.E. Heng Suor, Spokesperson and Secretary of State at the Ministry of Labour and Vocational Training, about 30,000 textile, garment and footwear workers, accounting for 2 percent of the total number, took days off during the cancelled new year though discouraged.

As of this morning, Cambodia has recorded in total 122 COVID-19 positive cases, including 51 Cambodians, 40 French, 13 Malaysians, 5 British, 3 Chinese, 3 Vietnamese, 2 Americans, 2 Indonesians, 2 Canadians, and one Belgian.

Of the cases mentioned, 110 have recovered, and they were one Chinese, 5 British, 2 Americans, one Belgian, 38 French, 2 Canadian, 12 Malaysians, 2 Indonesians, one Vietnamese and 46 Cambodians.

Since the first case detected in Preah Sihanouk province in late January, the COVID-19 pandemic has now hit 13 provinces and capital of Cambodia.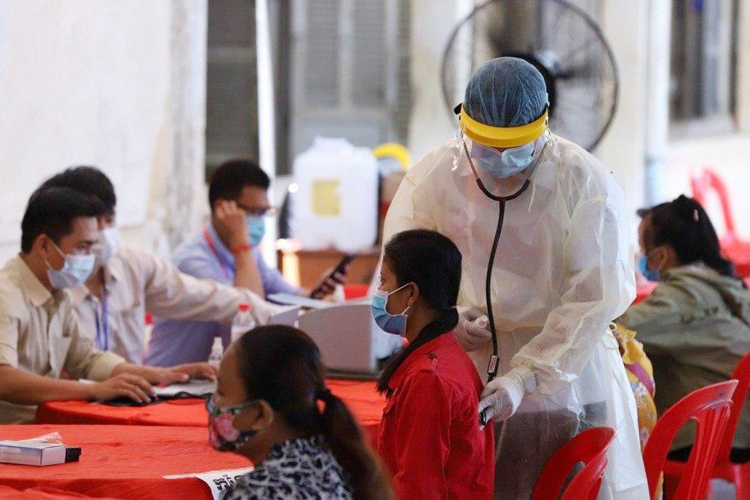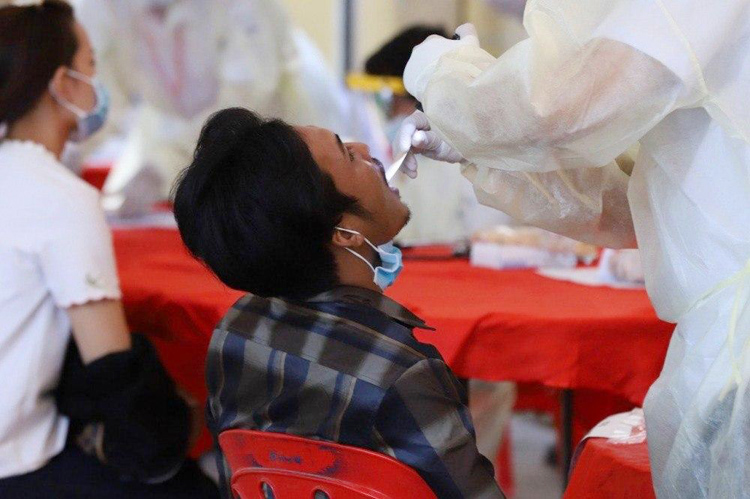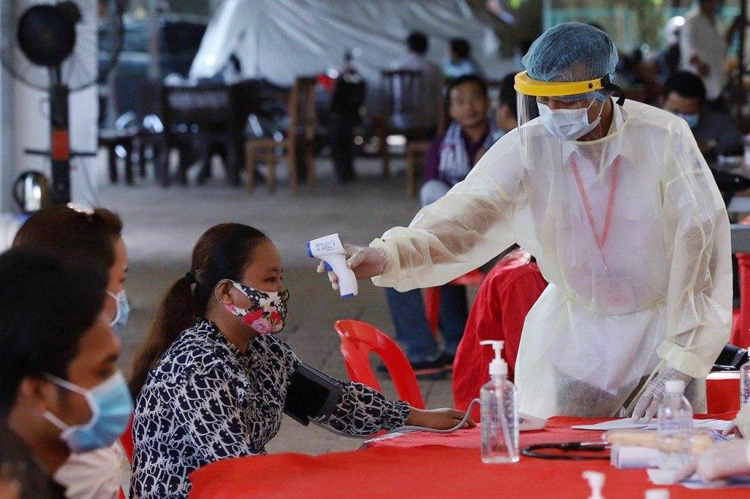 (Photo: Phen Rattanak)
By Lim Nary