Bokor National Park, a Natural Garden of the Dwarf Tropical Montane Forest
AKP Phnom Penh, April 20, 2020 --
The Bokor National Park has been a main hub of ecological landscape of Cambodia with many different botanic and bio-diversity including the dwarf tropical montane forest, according to Cambodian Journal of Natural History.
The frequent cloud cover and associated high levels of rainfall and strong winds combined with shallow acidic sandstone soils on the Bokor Plateau of the Elephant Mountains produce classic limiting conditions that lead to the formation of a dwarf tropical montane forest, it added.
The same source noted tree stature grades quickly from rainforest canopies 20–30 m in height on sheltered slopes, to lower stunted forest, and finally to a low sclerophyll heathland with scattered dwarfed treelets 3–4 m in height in a low shrub canopy matrix.
Leaf morphological traits of size and specific leaf weight, photosynthetic traits of mean maximum assimilation rate and integrated water use efficiency (δ13C) differed between dwarfed treelets and both woody shrubs and low-stature colonizing shrubs in only the single trait of having consistently larger leaves. Light response curves showed that saturating irradiance occurred at 400–500 μmol m-2 s-1, less than one quarter of full sun. Despite seemingly favorable conditions for photosynthesis in the afternoon, study species frequently exhibited stomatal closure and low to even negative rates of net assimilation.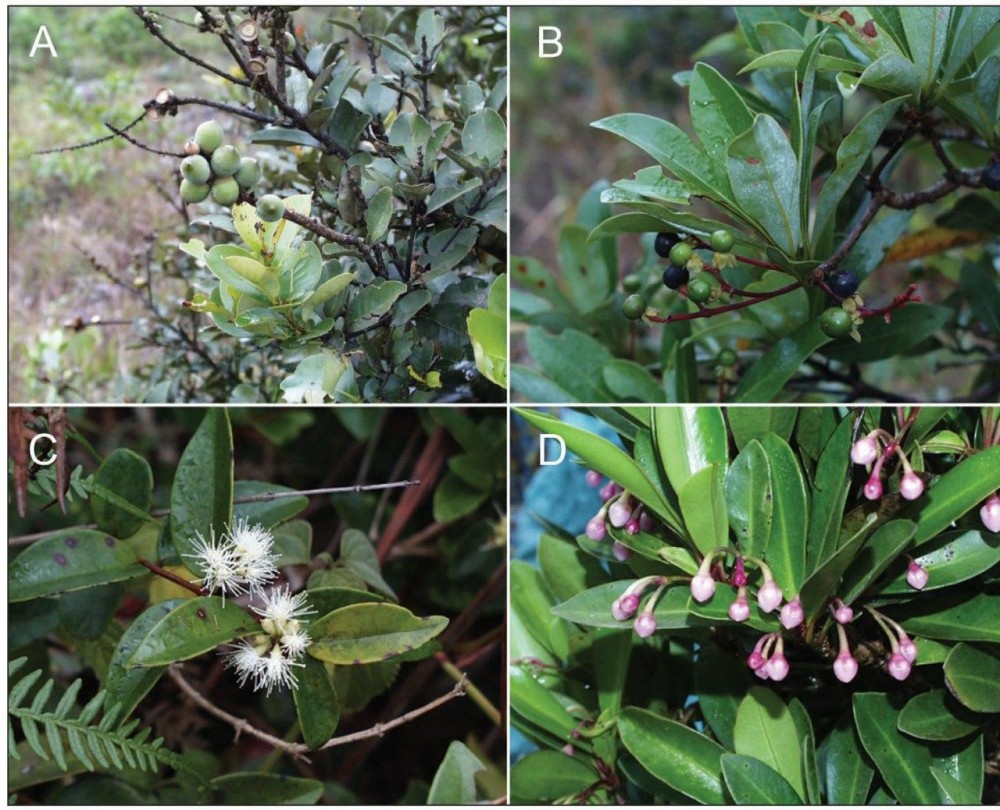 (Photo: Cambodian Journal of Natural History)
By Khan Sophirom