TVK2 Channel Officially Launches Broadcast Trial
AKP Phnom Penh, April 20, 2020 --
TVK2 or TVK-Education, a new channel of the state-owned National Television of Kampuchea (TVK), officially launched its broadcast trial here this morning.
TVK2, a collaboration between the Ministry of Information and the Ministry of Education, Youth and Sports (MoEYS), is aimed to promote the distance learning and e-learning while schools across the country have been shut down to prevent and contain the spread of COVID-19.
It provides round the clock distance learning programmes on key subjects for students at all levels, from kindergarten to grade 12.
"This is a big achievement of our ministry in this mandate," underlined H.E. Khieu Kanharith, Minister of Information at the ministry's weekly meeting this morning.
According to H.E. Minister, for the first phase, TVK2 will broadcast the videos already produced by the MoEYS and for the next step, it will produce new videos with high production techniques in cooperation with MoEYS.
Besides TVK2, students can have access to distance learning programmes through satellite DTV (Channel 22), Ministry of Information's App and all provincial and municipal cable TVs.
On April 8, Ministry of Information and MoEYS signed a Memorandum of Understanding (MoU) on the Preparation, Production and Broadcasting of Distance Learning and E-Learning Programmes.
The MoU's purpose is to promote access to education services with equity, quality and effectiveness to students at all levels across the country during this school shutdown period through distance learning and to enhance the preparation and implementation of e-learning system.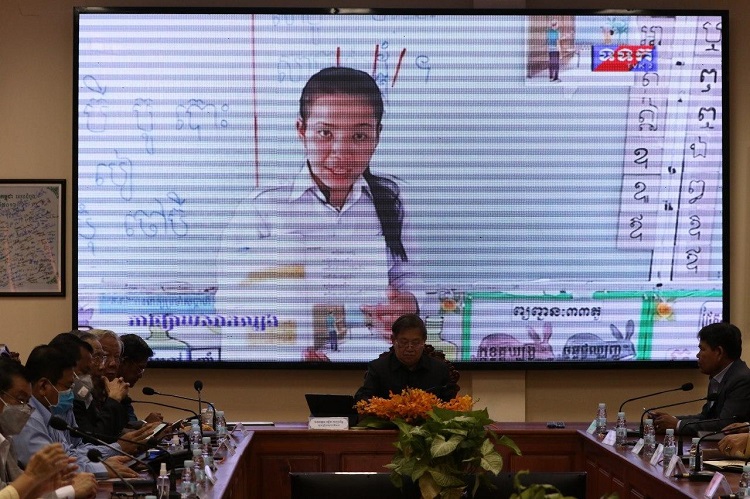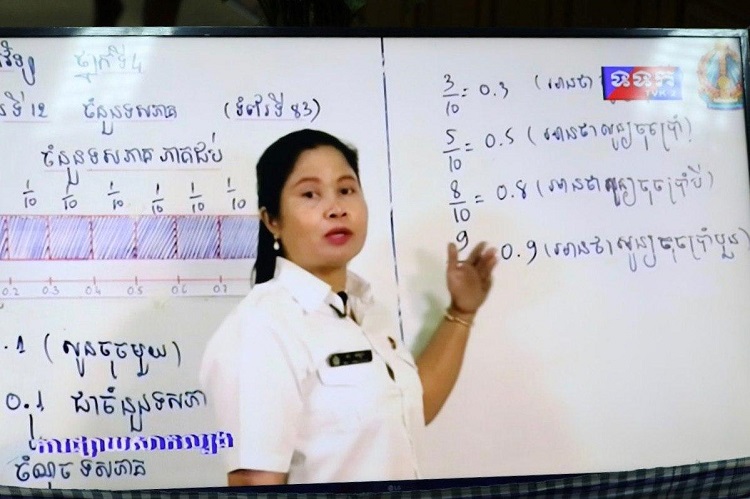 (Photo: Khem Sovannara)
By C. Nika