Cambodia-Singapore Street Art Fest++ to Enhance Mutual Understanding
AKP Phnom Penh, February 17, 2020 --
Cambodia-Singapore Street Arts Fest++ will help promote mutual understanding and connection between their people, said Cambodian Minister of Culture and Fine Arts H.E. Mrs. Phoeurng Sackona at the official opening ceremony of the event held in Phnom Penh last Saturday.
The Festival will also enhance mutual trust and support, as well as peace building and development for humanity as a whole, he added.
According to the Ministry of Culture and Fine Arts, organised from Feb. 15 to 29, at WB Arena in Sangkat Chak Angre Krom, the Street Arts Fest++ aims to mark the 55th anniversary of the establishment of diplomatic relations between Cambodia and Singapore.
H.E. Mrs. Phoeurng Sackona spoke highly of the good relations and cooperation between the two nations in the bilateral and ASEAN framework and expressed her optimism that their friendship and bilateral cooperation in all fields, including culture, will be further consolidated and expanded.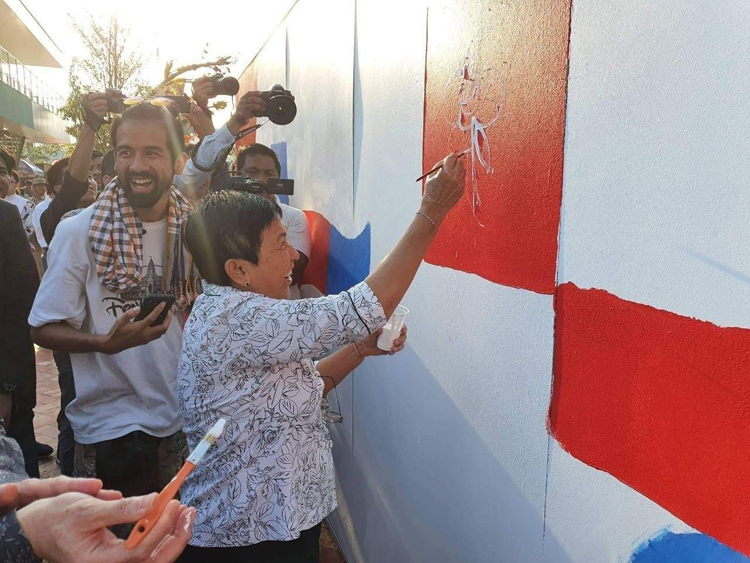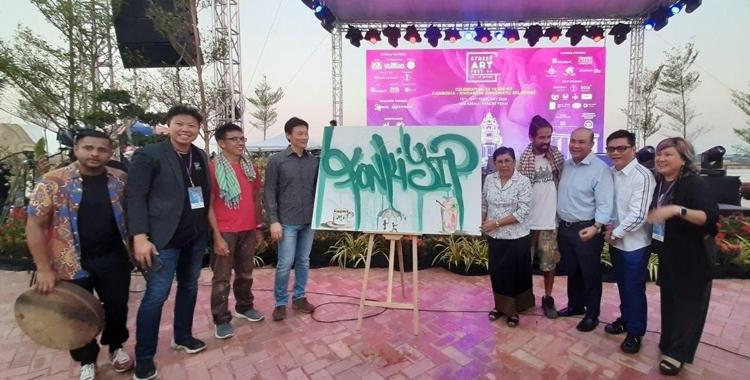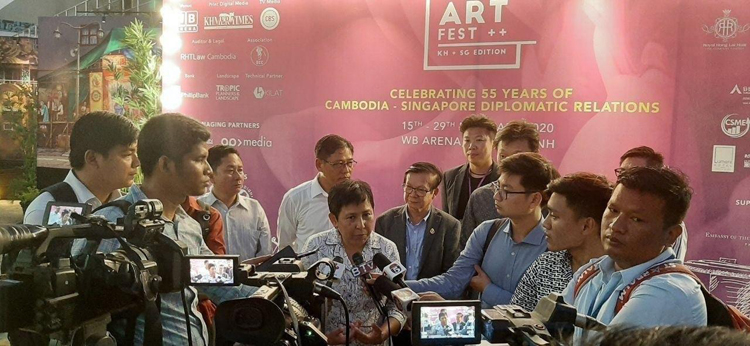 (Photo : Ministry of Culture and Fine Arts )
By C. Nika