Two More Days to Go for 31st SEA Games, Cambodia Wins 57 Medals 
AKP Phnom Penh, May 22, 2022 --
Cambodian athletes earned 7 more medals the 31st Southeast Asian (SEA) Games in Vietnam on May 21, bringing the country's medal tally to 57, according to the update from the National Olympic Committee of Cambodia (NOCC).
The new medals – 1 gold, 1 silver and 5 bronze – were won in gymnastics, vovinam, indoor volleyball, and Khmer boxing.
Cambodia is hunting for more medals as the 31st SEA Games is going to close on May 23.
The total 57 medals include 8 gold, 10 silver and 39 bronze. Cambodia grabbed gold medals in kickboxing (1), petanque (2), vovinam (3), taekwondo (1), and wrestling (1).
At the 30th SEA Games in the Philippines in 2019, Cambodia won 4 gold, 6 silver and 36 bronze medals.
The achievement is building more confidence of Cambodian athletes to perform well at the 32nd SEA Games that the country will host next year.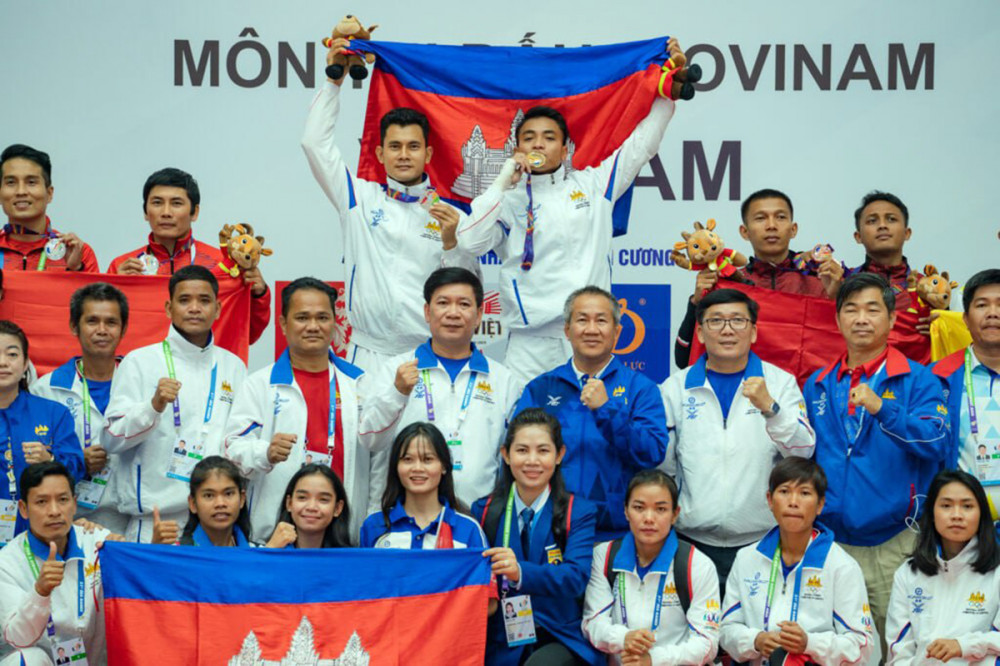 (Photo: Cambodia 2023)
By C. Nika