PM to Follow Up Progress of COVID-19 Vaccine Manufacturing Plant Construction
AKP Phnom Penh, May 17, 2022 --
Cambodian Prime Minister Samdech Akka Moha Sena Padei Techo Hun Sen this morning reacted against the slow progress of the construction project of COVID-19 vaccine manufacturing plant.
Addressing to a get-together with the medical team of Samdech Techo Voluntary Youth Doctor Association (TYDA), Samdech Techo Hun Sen warned to revoke licence from the company in charge of the construction project.
"If there is still no progress, the government will develop this project by its own," the Premier underlined. "From now on, the progress of the project must be reported to me every week."
Samdech Techo Hun Sen laid stress on the importance of this COVID-19 vaccine manufacturing plant in order to protect the people's life.
According to the Prime Minister, Cambodia has so far received in total more than 52.8 million doses of vaccines against the COVID-19 pandemic, of which 28.5 million have been purchased with the government's budget.

Samdech Techo Hun Sen continued that over 42.8 million doses had been administered to people, and there have been nearly 10 million doses left in stock, while some 20.5 million doses committed by China and the U.S. will arrive in Phnom Penh in the near future.
As of May 16, some 93.79 percent of the total population of 16 million in Cambodia have been inoculated against COVID-19 with the basic doses, while some 9 million got the 3rd doses and 2.2 million the 4th doses.
The COVID-19 vaccination in Cambodia is conducted free of charge and without discrimination. Samdech Techo Prime Minister said it is time to help the citizens, not to take money from them.
Besides, he added, the Royal Government has spent about US$40 million a month to assist people hit hard by this global health issue.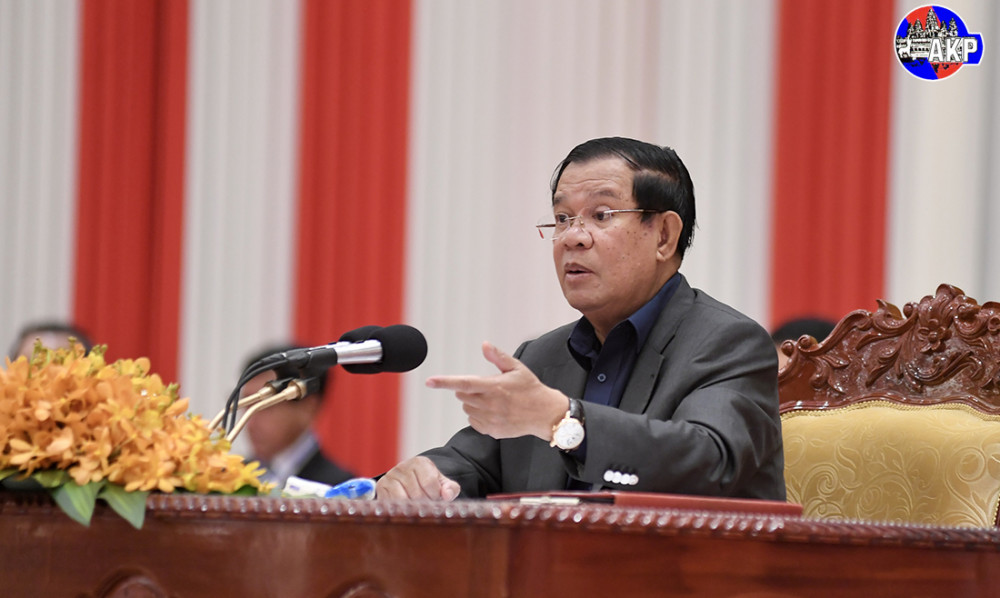 By Heng Panha