Australia Strengthens Rice Seed Quality in Cambodia
AKP Phnom Penh, May 16, 2022 --
The Australian Government is supporting quality rice seeds through the Quality Declared Seed (QDS) system under the Cambodia-Australia Agricultural Value Chain Programme (CAVAC), according to the Australian Embassy in Cambodia.
In the recent handover ceremony of QDS products in Kampong Svay district, Kampong Thom province with H.E Veng Sakhon, Minister of Agriculture, Forestry and Fisheries, Mrs. Amber Cernovs, First Secretary of the Australian Embassy in Cambodia, said Australia has been supporting quality rice seeds since the 1980s. "The QDS system supports Cambodia's own initiative for a comprehensive seed certification system," she added.
For his part, H.E. Veng Sakhon thanked the Government of Australia through the CAVAC programme and the Government of Japan through JICA for their material, technical and financial support for the implementation of QDS project. It is hoped that the project will be strengthened and expanded nationwide, based on the highest quality assurance of all varieties.
Under the QDS, farmers have access to a special labelling system certifying the quality of their rice seeds, the embassy said.
Rice plays a key role as an economic driver in Cambodia, supporting rural development and food security. Ensuring farmers grow paddy from rice seeds of good quality remains a challenge.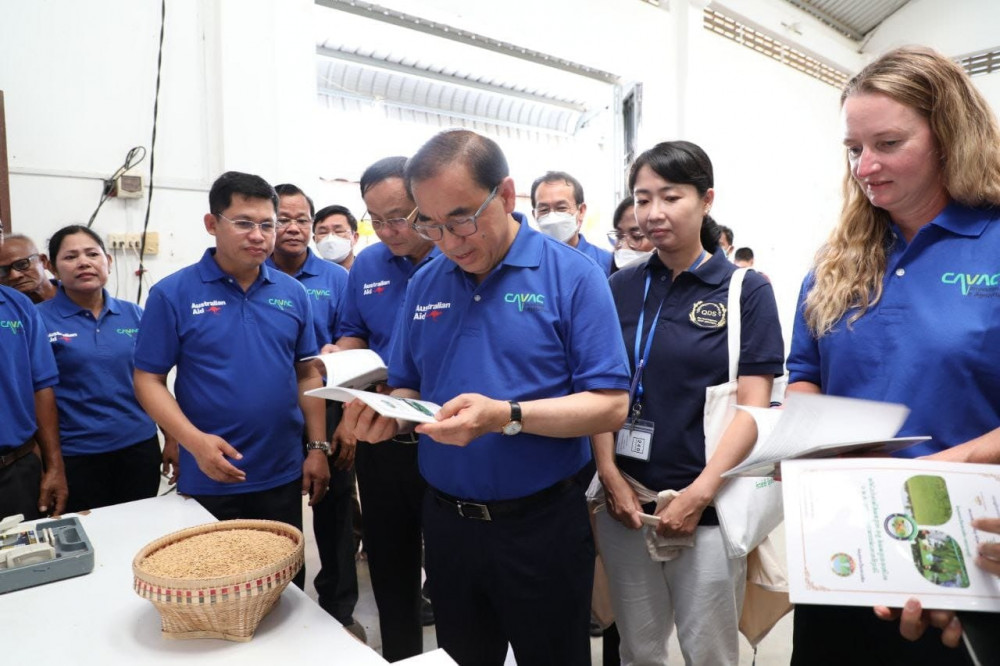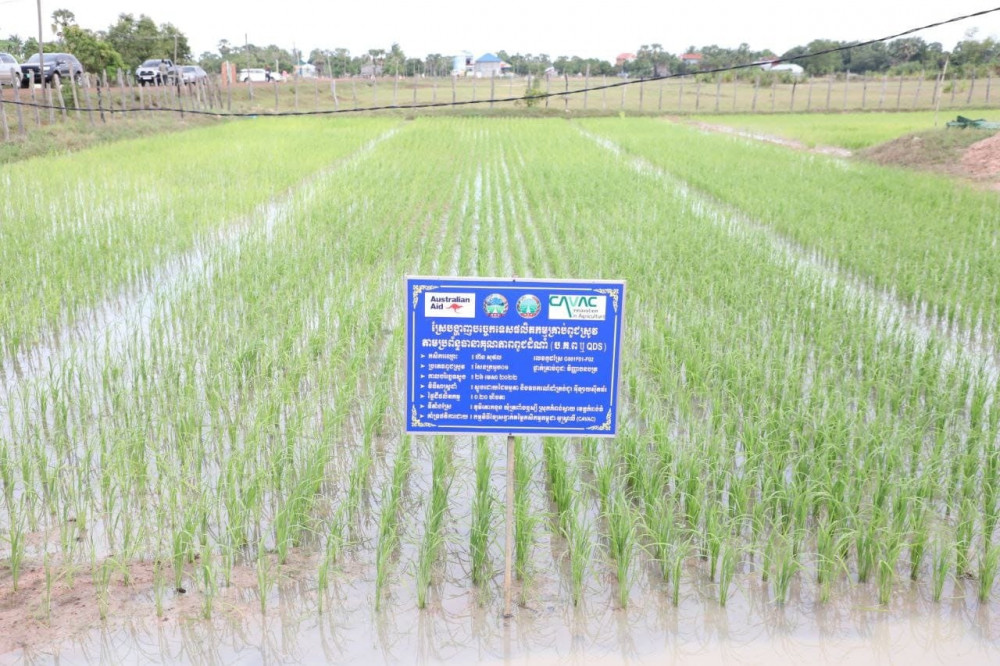 (Photo: MAFF)
By Phal Sophanith