Choam Border Checkpoint on Cambodian-Thai Border Officially Reopened
AKP Phnom Penh, May 11, 2022 --
Choam International border checkpoint at Cambodia's province of Oddar Meanchey and Sisaket province of Thailand has been officially reopened after temporary closure for two years due to COVID-19.
It was reopened on Monday in an official event chaired by H.E. Pen Kosal, Governor of Oddar Meanchey province and H.E. Watthana Phutthichat, Governor of Sisaket province.
The traffic at the checkpoint will be guided by agreed principles and conditions of the two governments.
H.E. Pen Kosal requested the Thai side to help facilitate health insurance for Cambodian people with passport, and to expand the validity for 7 days for those having border pass.
If the reopening goes smoothly, the Thai side will also decide to cancel other conditions in order to ensure the exit and entry for the peoples of the two neighbouring countries.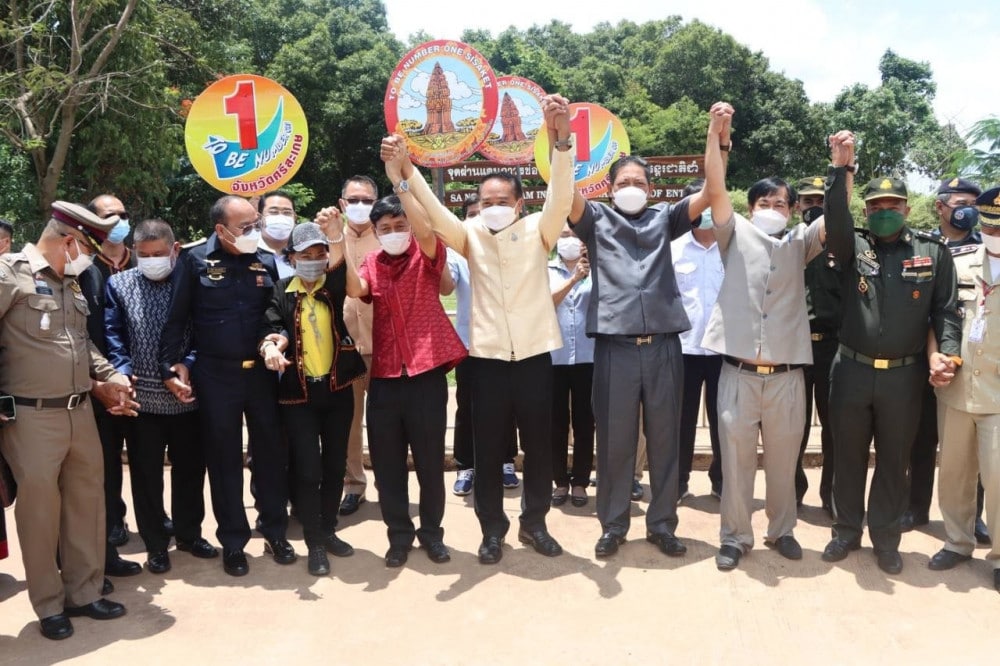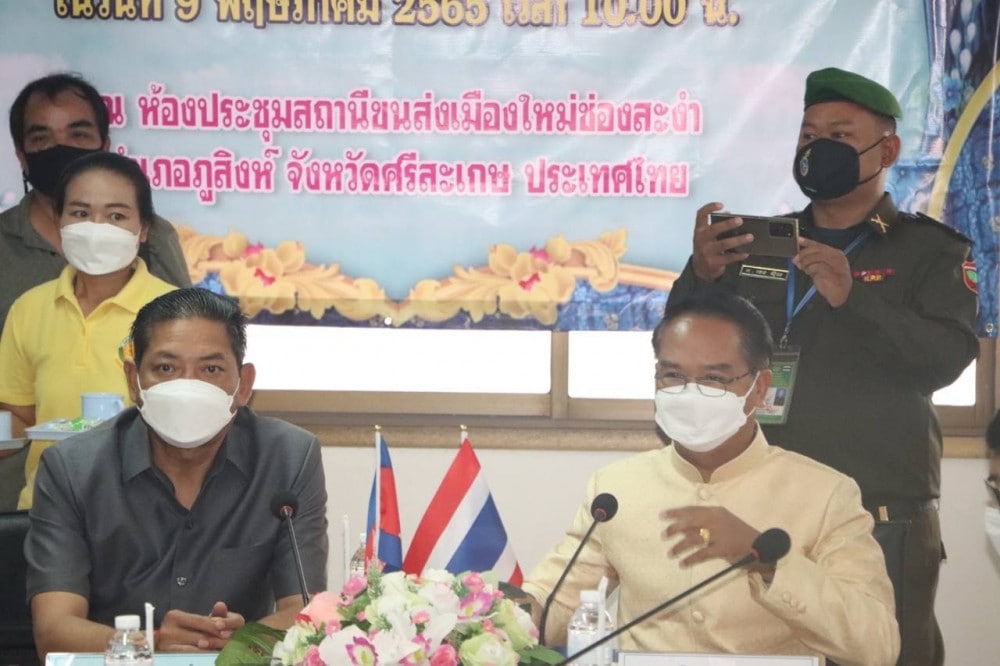 Article in Khmer by Tith Sror
Article in English by Lim Nary