Nearly US$200,000 from Japan to Support Water Resource and Agriculture Sectors in Cambodia
AKP Phnom Penh, January 23, 2020 --
The Government of Japan has agreed to provide a total of US$179,308 in grant to support two development projects in the areas of water resources and agriculture in Cambodia.
The grant agreement was signed here yesterday afternoon between Japanese Ambassador to Cambodia H.E. Mikami Masahiro and representatives of the recipient organisations - Kampong Cham Provincial Department of Water Resources and Meteorology and Thbong Khmum Provincial Department of Agriculture, Forestry and Fisheries.
Speaking at the signing ceremony, the Japanese ambassador said that of the total amount, some US$90,000 will be used to rehabilitate Koh Svay irrigation system in Prey Chhor district, Kampong Cham province, while the rest to strengthen agriculture cooperatives in Memut and Damber districts, Thbong Khmum province.
A total of 5,450 local people are expected to benefit from the two projects, H.E Mikami Masahiro underlined.
The assistance is part of Japan's Grant Assistance for Grassroots Human Security Projects (KUSANONE Grant) that plays a key role in improving the quality of life at the grassroots level in Cambodia.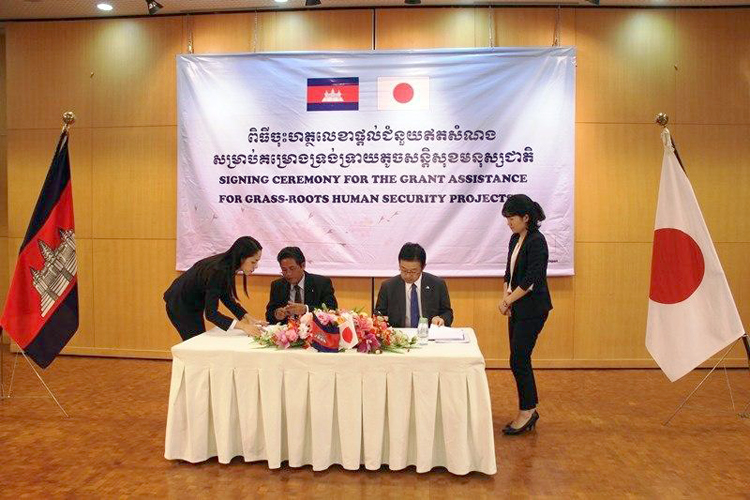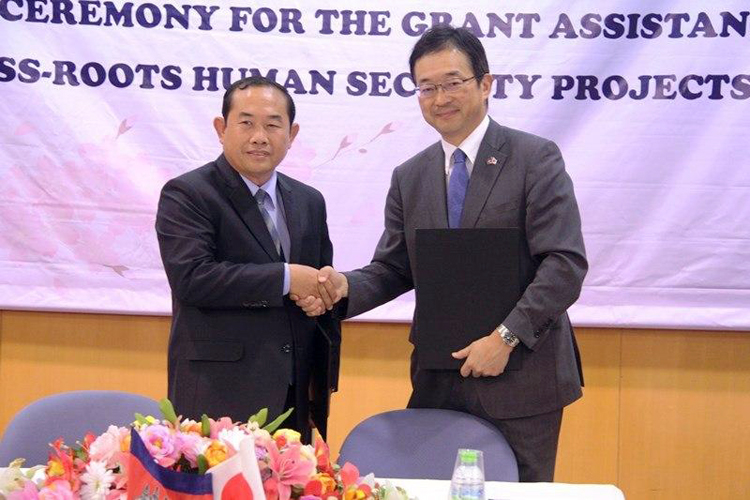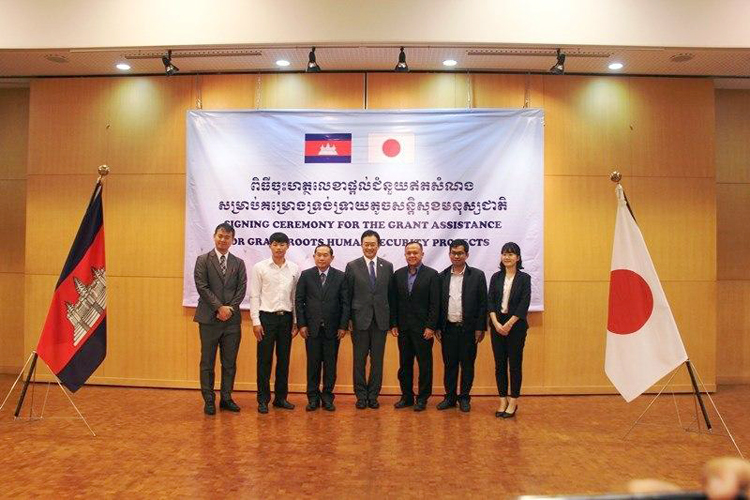 (Photo: Pal Song)
By C. Nika