102 Sarus Cranes Discovered in Protected Areas in Cambodia
AKP Phnom Penh, January 03, 2019 --
A total of 102 Sarus Cranes have been found in Boeung Prek Lapov and Ang Long Pring protected areas, according to a survey conducted by Cambodian conservationists.
BirdLife Cambodia said this survey took place on Dec. 30-31 in those two protected areas.
Based on the survey, there are 100 cranes, including 15 chicks, discovered in Boeung Prek Lapov, and two others in Ang Long Pring.
Under the project, there will be another survey to be held in May this year for more data analysis related to this endangered-bird.
According to BirdLife, Sarus Crane was justified in the red list category. This crane is listed as vulnerable because it is suspected to have suffered a rapid population decline. Totally, the whole population is between 13,000-15,000.
This species of bird can be found in the plains of northwestern India, the western half of Nepal's Terai Lowlands and parts of Pakistan, Myanmar, Laos, Vietnam and Cambodia.
It is the tallest flying bird in the world. The adult is 176 cm height, and 6.35 kg weight.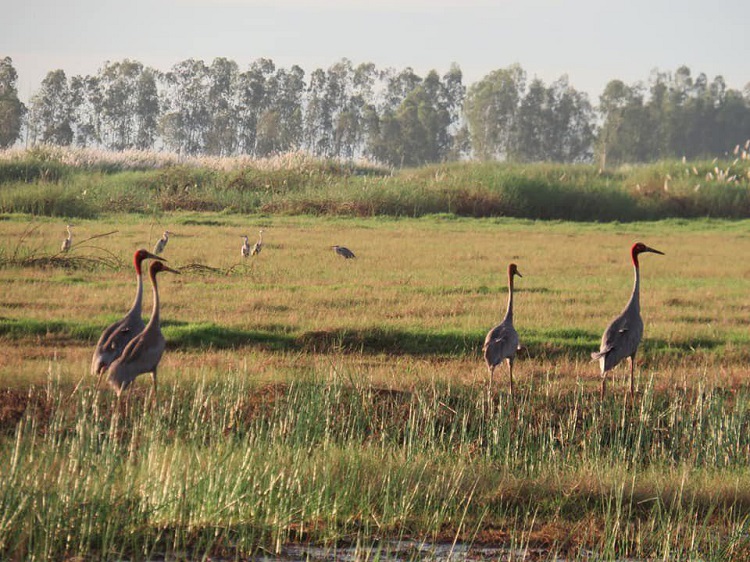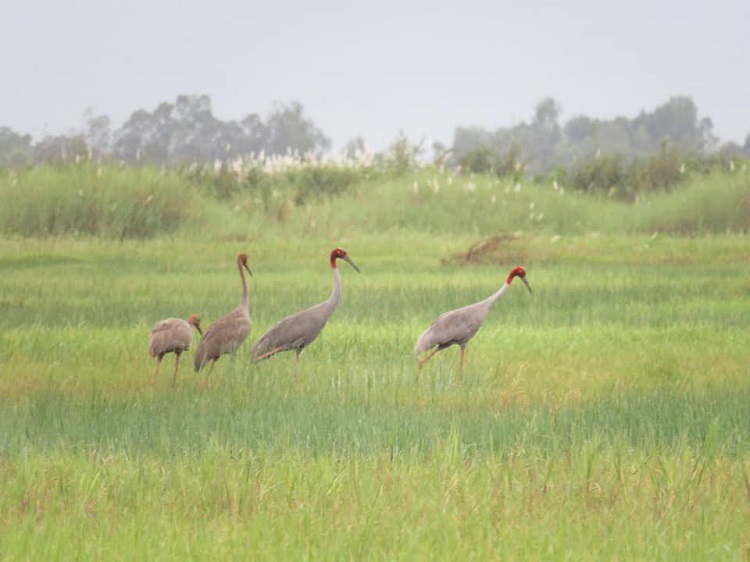 (Photo: BirdLife)
By Khan Sophirom