Singapore to Boost Collaboration with Cambodia
AKP Phnom Penh, June 22, 2021 --
Singapore will further boost the collaboration with Cambodia, especially on human resource development and tourism recovery when the COVID-19 eases.
The commitment was made by H.E. Ms. Teo Lay Cheng, newly appointed Ambassador of Singapore to Cambodia during her meeting in person with H.E. Thong Khon, Minister of Tourism at the ministry office here in Phnom Penh recently.
H.E. Thong Khon informed the Singaporean ambassador about the ministry's road map on the restoration and promotion of tourism sector during and after COVID-19.
Cambodia needs cooperative partnership with other countries including Singapore to roll out the plan successfully, he added.
The minister spoke highly of the good cooperation on tourism between the two countries, and it remarkably drove up bilateral tourism industry before the outbreak of COVID-19.
From her end, H.E. Ms. Teo Lay Cheng expressed her support to the ministry's road map as well as Cambodia's plan to receive COVID-19 vaccinated international tourists.
She also requested the ministry for the organisation of tourism expo and other tourism events in the convenient time to promote tourism sector between the two nations.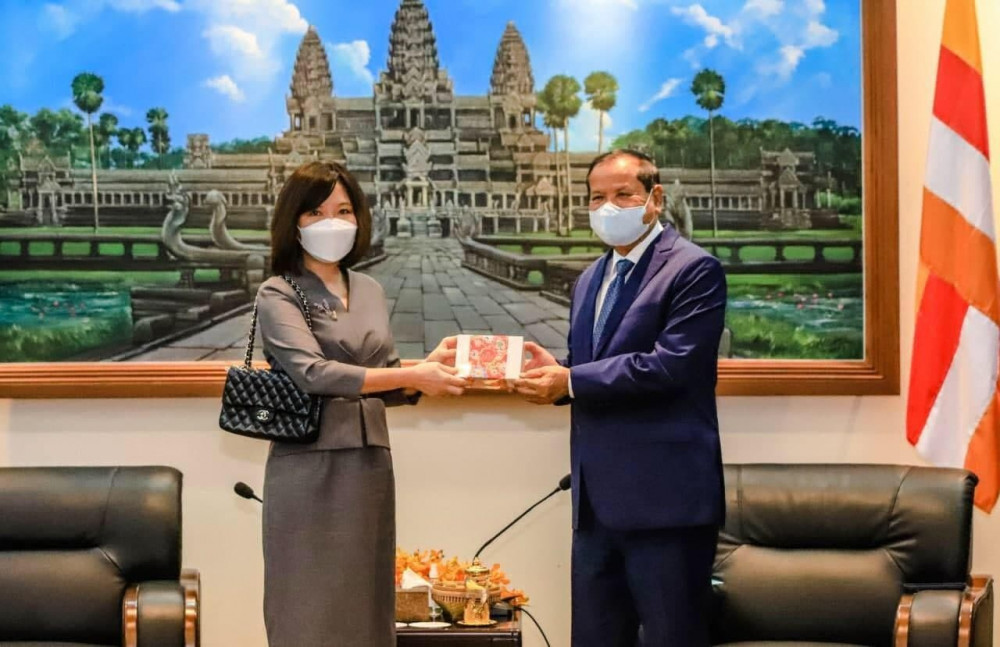 (Photo: Ministry of Tourism)
By Lim Nary