2nd Batch of China-donated COVID-19 Vaccines Arrives in Cambodia
AKP Phnom Penh, March 31, 2021 --
A Chinese military aircraft with 700,000 doses of Sinopharm vaccine, donated by China, landed tonight at Phnom Penh International Airport.
The vaccines' handover ceremony took place at the airport under the presidency of Samdech Pichey Sena Tea Banh, Deputy Prime Minister, Minister of National Defence, and Chinese Ambassador to Cambodia H.E. Wang Wentian.
This is the second batch of China's donation in COVID-19 vaccines. The first batch of 600,000 doses of Sinopharm arrived in Cambodia in early February.
Among the 700,000 doses, 300,000 are for the Cambodian Ministry of National Defence and the rest for the Ministry of Health, said the Chinese ambassador, stressing that more doses of COVID-19 vaccines will arrive successively in Cambodia from China.
Samdech Tea Banh expressed his gratitude to the Chinese side for the humanitarian assistance despite the sharp increase of demand for vaccines in the world as well as for the technical and experience sharing in order to jointly combat the pandemic.
This reflects the good cooperation between Cambodia and China under the Comprehensive Strategic Partnership of Cooperation between the two countries and the concept of Community of Shared Future, he underlined.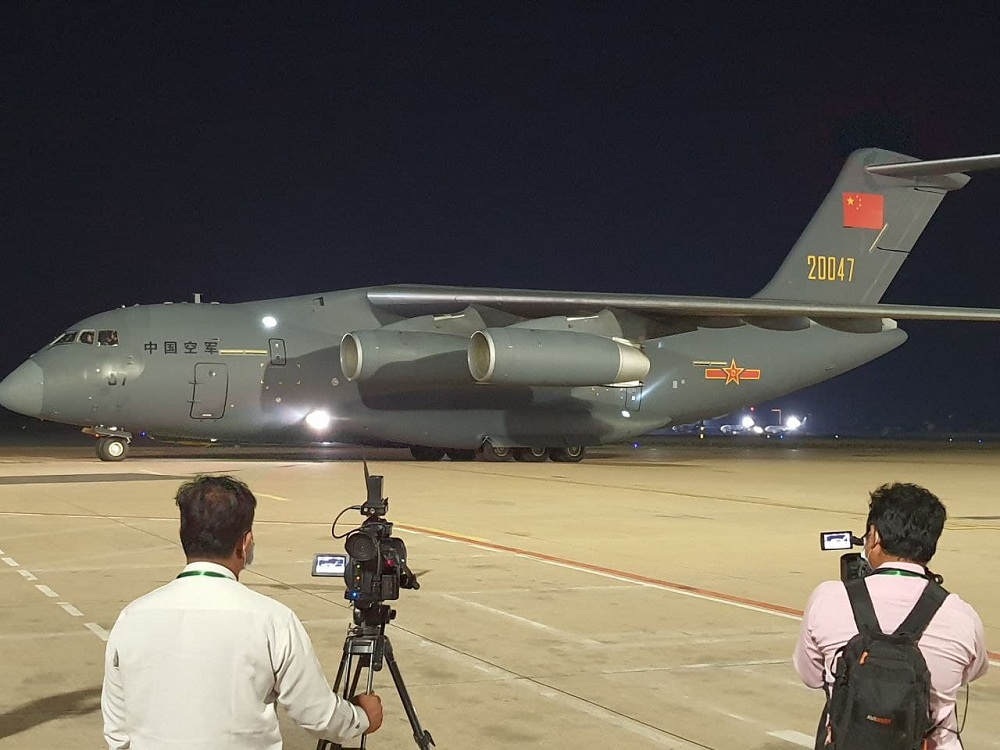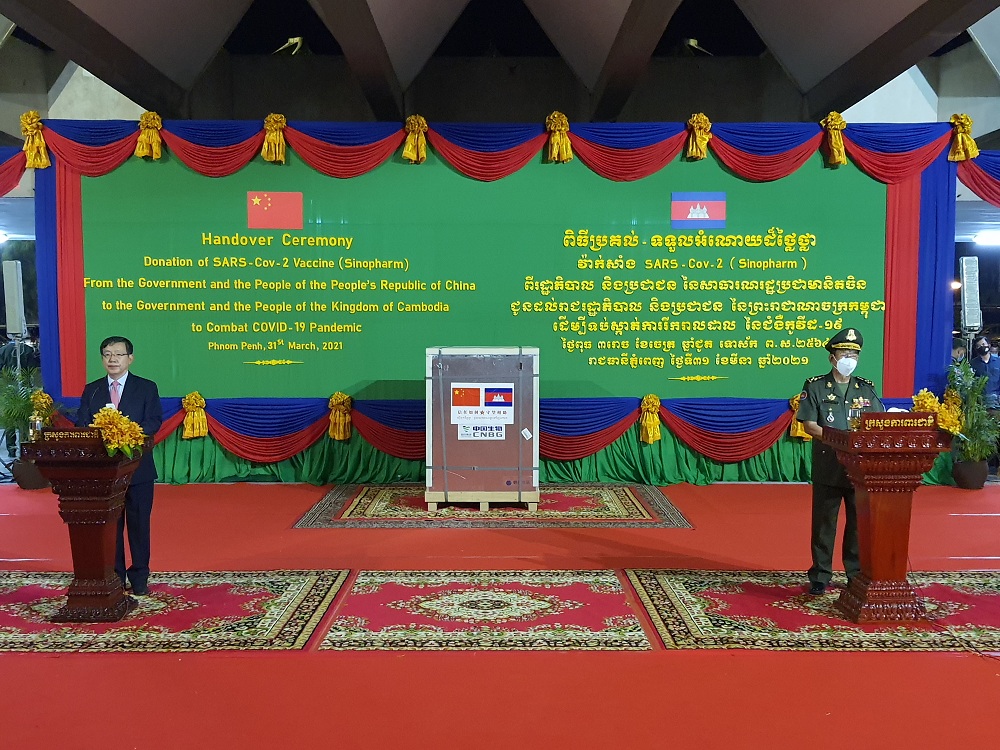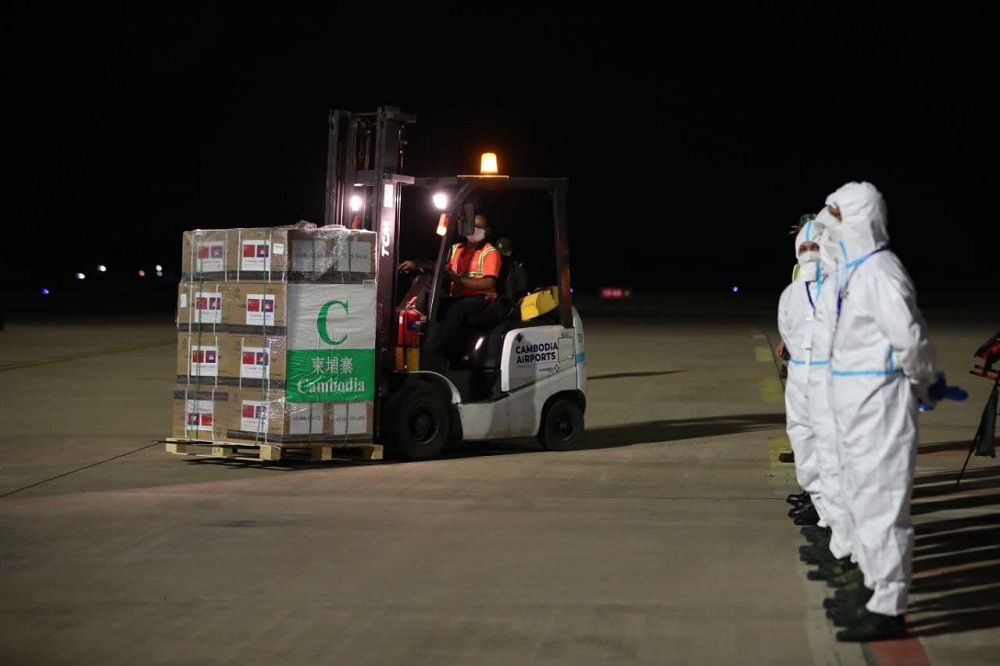 (Photo: Khem Sovannara & El Vattanac)
By C. Nika