Book Fair 2019 Attracts Thousands of Visitors
AKP Phnom Penh, December 16, 2019 --
Thousands of visitors flocked into the 8th Cambodia Book Fair held at the National Library of Cambodia, Phnom Penh from Dec. 13 to 15, 2019 under the theme "Start Your Dream With Books in Your Hands".
During three-day fair, about 150,000 to 160,000 visitors came to read and purchase books as well as enjoy other related activities, pointed out by organiser.
Minister Information H.E. Khieu Kanharith, who joined H.E. Hang Chuon Naron, Minister of Education, Youth and Sports, and H.E. Ms. Net Phoumary, Secretary of State for Culture and Fine Arts to inaugurate the fair, said that reading improves knowledge.
Reading does not only improve your knowledge, but also encourages writers, researchers, and publishers to dedicate their time and energy to educate the people, nation and society, underlined H.E. Minister.
For his part, H.E. Hang Chuon Naron highlighted the success of the book fair in enhancing reading in line with the ministry's policy in boosting reading and writing.
The ministry is strengthening reading since the first and second grades so that the students become proficient in reading to build a foundation for future reading.
Many different kinds of books in Khmer and foreign languages such as French, English, Russian, etc. were exhibited on 140 booths during the three-day annual event. Moreover, thousands of thought-provoking books, a donation of Prime Minister Samdech Akka Moha Sena Padei Techo Hun Sen, were distributed free-of-charge to the public on the occasion.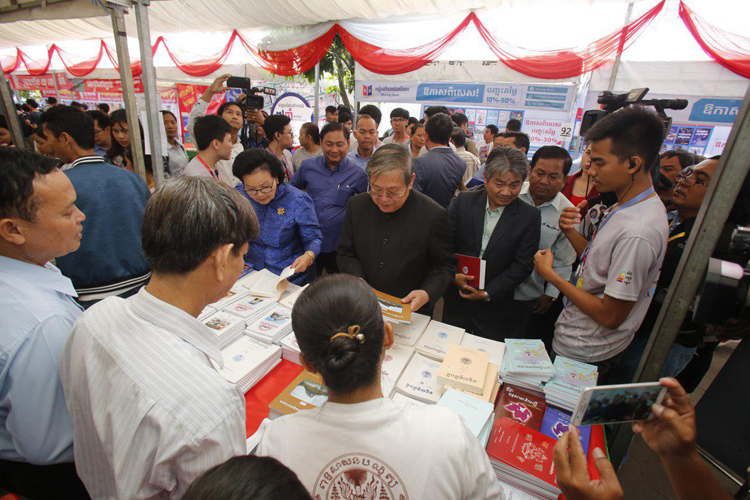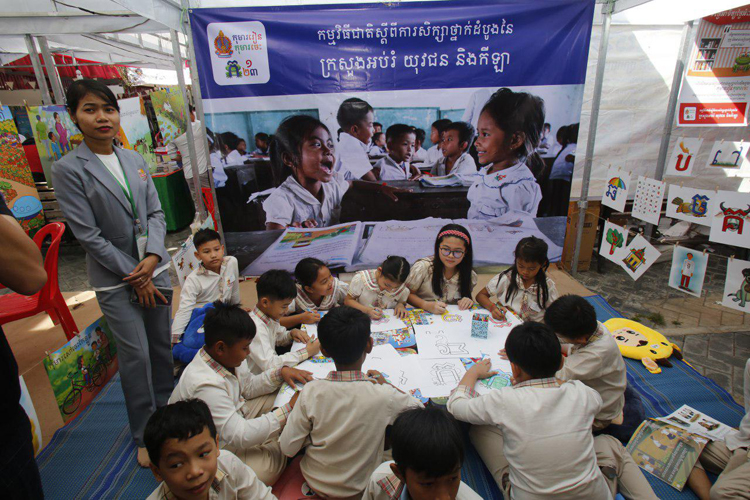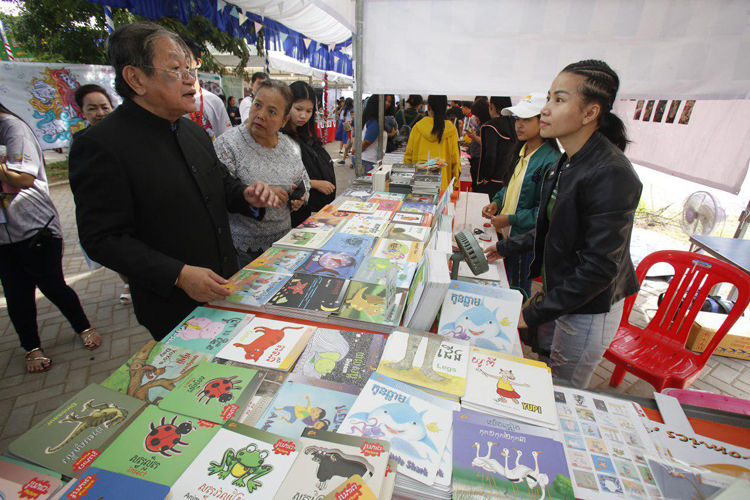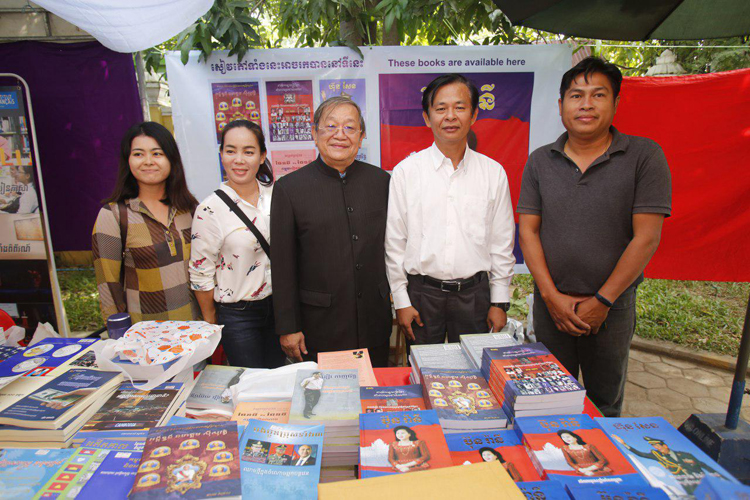 (Photo: Khem Sovannara)
By Phal Sophanith