Economic Diplomacy Strategy 2021-2023 Launched
AKP Phnom Penh, January 18, 2021 --
Cambodia launched here this morning the Economic Diplomacy Strategy 2021-2023 which will contribute to diversifying the sources of economic growth and trade partners .
Deputy Prime Minister, Minister of Foreign Affairs and International Cooperation H.E. Prak Sokhonn presided over the launching ceremony.
"This Economic Diplomacy Strategy is designed to be a compass to strengthen the efficiency of economic diplomacy and to contribute to strengthening the economic growth, reducing dependence on foreign aid and promoting Cambodia's interests in the region and the world, focusing on four main goals: promoting international trade, attracting foreign direct investment, enhancing tourism, and fostering cultural exchanges (including the promotion of Khmer cuisine)," said H.E. Prak Sokhonn on the occasion.
The Cambodian top diplomat also laid stress on the necessity to change the way of working, from traditional diplomacy to diplomacy that focuses on economic, cultural and tourism promotion, i.e. the implementation of a foreign policy that puts economic prosperity at its core. "No country has succeeded without making economic issue its main agenda," he added.
Recognising the important contribution of foreign affairs sector to the economic development, he contnued, in the past more than two years, the Ministry of Foreign Affairs and International Cooperation has been working to promote the economic diplomacy by strengthening human resources; training diplomats; organising, collecting and compiling information on economics, trade, investment and tourism for diplomats to use when they meet with guests, businesspersons, citizens and leaders of the host countries; participating in trade fairs, cultural exhibitions, investment attraction events; and facilitating the travel and requests of foreign businesspersons and companies.
According to the Economic Diplomacy Strategy 2021-2023, one of its key tasks is to transform international challenges into opportunities, which would strengthen national growth and resilience. Thus, the shift to a modern diplomacy underscoring economic, tourism, culture, and innovative technology is a proactive response to the changing international environment.
At the same event, Deputy Prime Minister H.E. Prak Sokhonn also announced to launch the Khmer cookbook entitled "The Taste of Angkor".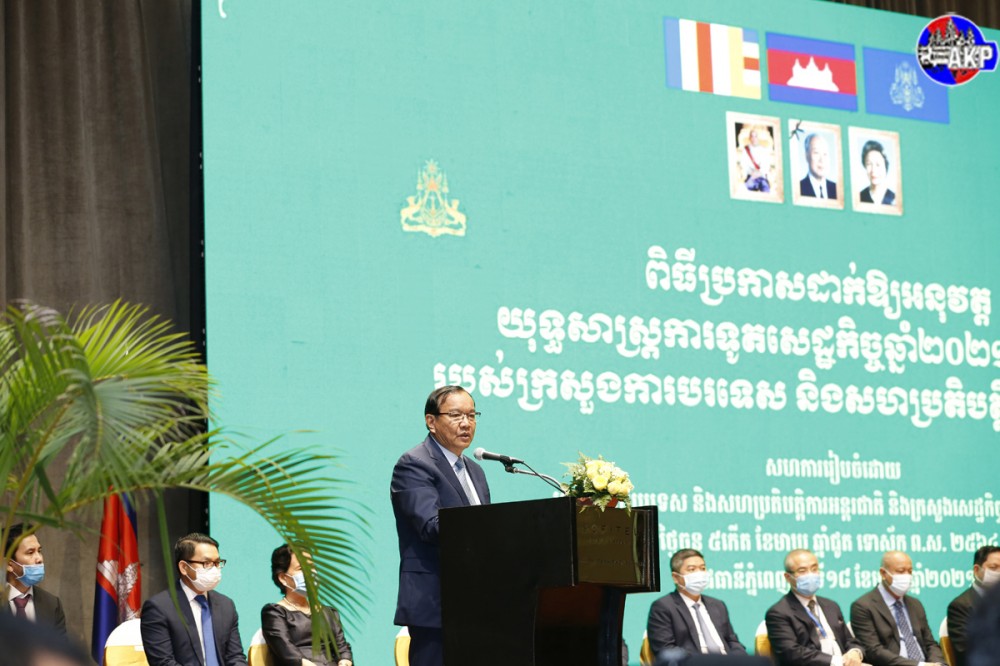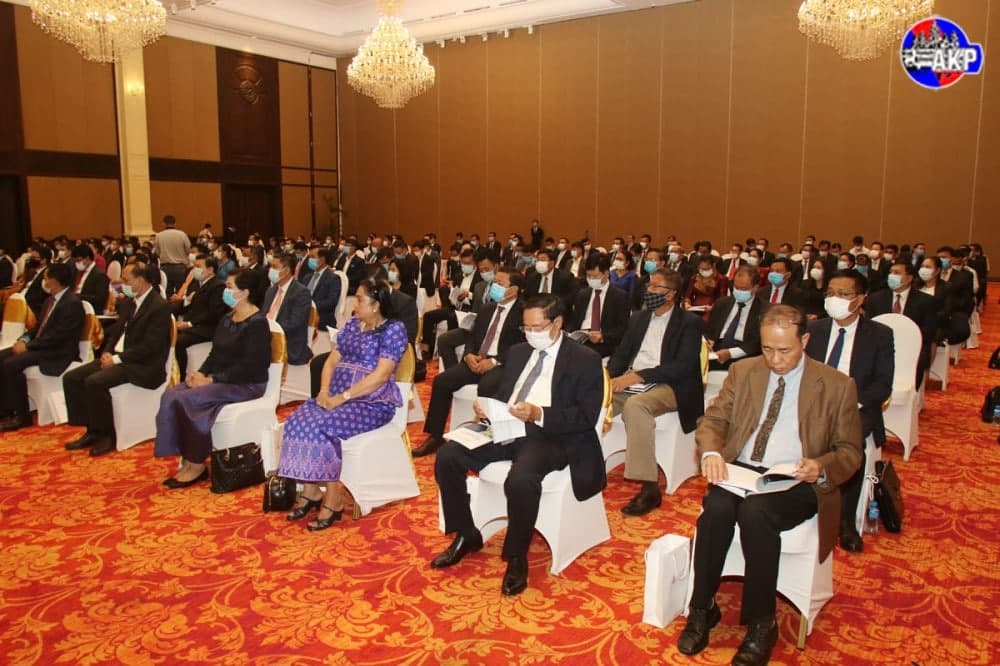 (Photo: Khem Sovannara)
By C. Nika