Information Minister Lauds AKP-VNA Cooperation
AKP Phnom Penh, December 12, 2019 --
Cambodian Minister of Information H.E. Khieu Kanharith has highly appreciated the relations and cooperation between the Agence Kampuchea Presse (AKP), Cambodia's state-owned news agency, and Vietnam News Agency (VNA).
While receiving courtesy call by visiting VNA delegation led by its Deputy General Director Mr. Le Quoc Minh in Phnom Penh this morning, H.E. Minister welcomed the cooperation between the two news agency as well as their fruitful and positive talks yesterday.
H.E. Khieu Kanharith encouraged the visit exchange between both news agencies' reporters, stressing that it will contribute importantly to promoting understanding between two countries and peoples.
H.E. Minister also asked VNA for technical support for magazine designing and photo quality improvement.
For his part, Mr. Le Quoc Minh reaffirmed VNA's stance to continue its cooperation with AKP. He highly valued the proposed visit exchange at the technical level and affirmed that VNA is pleased to assist AKP in human resource training.
H.E. Vu Quang Minh, Vietnamese Ambassador to Cambodia was also present in the meeting.
The VNA's five-member delegation arrived in Phnom Penh yesterday afternoon for a four-day working visit in Cambodia. This afternoon, they are leaving for Siem Reap province where they will meet with a provincial leader and visit Angkor archeological Park and community-based ecotourism site Chong Kneas.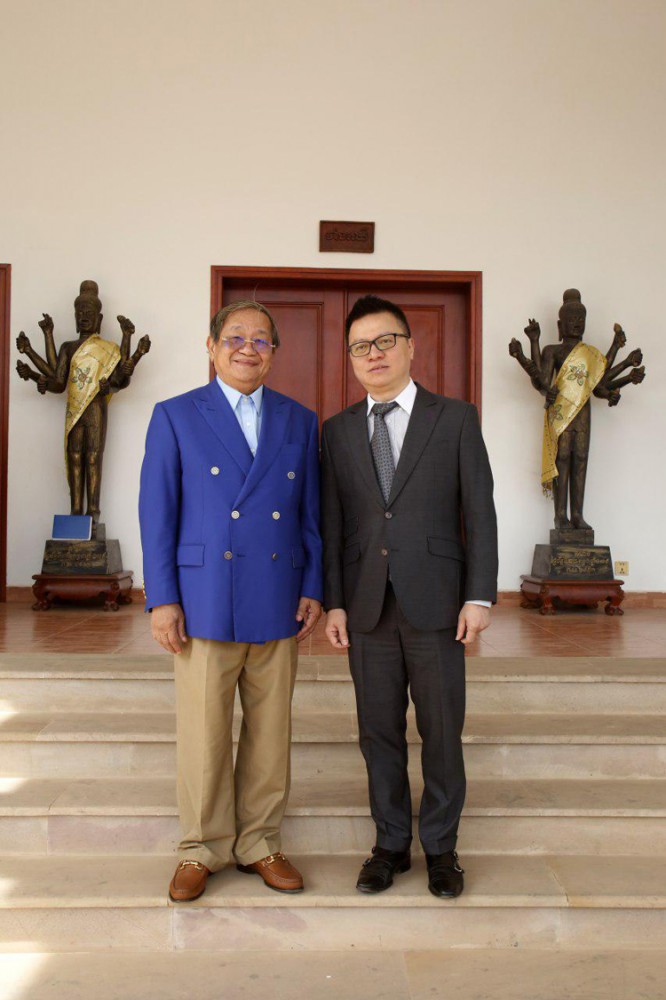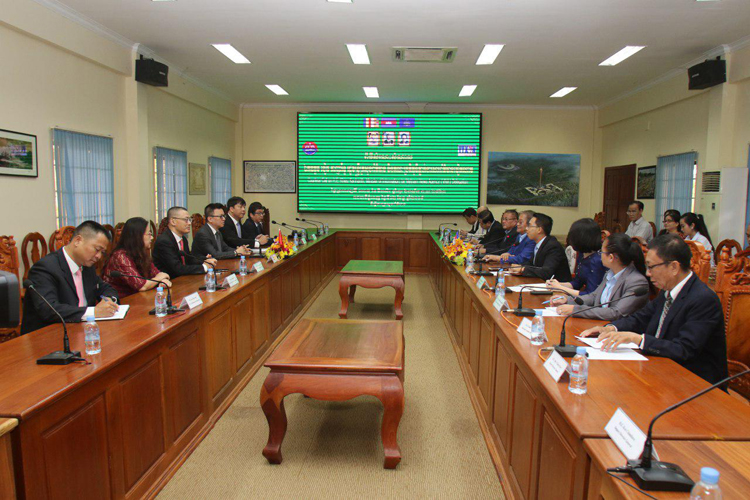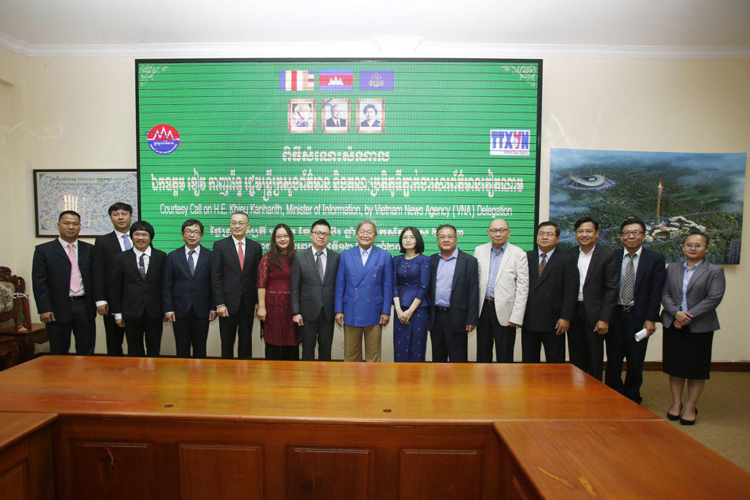 (Photo: Khem Sovannara)
By Chea Vannak