AKP, VNA Agree to Further Strengthen Bilateral Cooperation
AKP Phnom Penh, December 11, 2019 --
Cambodia's state-owned news agency, the Agence Kampuchea Presse (AKP), and Vietnam News Agency (VNA) have reviewed their past cooperation and discussed way to boost their future cooperation.
The meeting took place here in Phnom Penh this afternoon. The AKP's side was led by its Director General H.E. Mrs. Sokmom Nimul, while the VNA's side was headed by its Deputy General Director Mr. Le Quoc Minh.
In the meeting, both sides spoke highly of the increased friendship and cooperation between the two countries in general, and the two news agencies in particular.
H.E. Mrs. Sokmom Nimul expressed her gratitude to VNA for its spiritual, material and technical support to AKP so far. She also sought the VNA's support for archived photos on events in Cambodia in the late 1970s and in 1980s, human resource training on analysis report, editorial and magazine designing, and suggested the exchange of visit at the technical level.
For his part, Mr. Le Quoc Minh welcomed the requests, affirming that VNA will do its best to respond to them.
At the end of the meeting, both sides signed the minutes of their bilateral talks. VNA side presented AKP with technical equipment to enhance the latter's operational capacity.
The VNA's five-member delegation arrived in Phnom Penh this afternoon for a four-day working visit in Cambodia. Tomorrow, the delegation is scheduled to pay a courtesy call on Cambodian Minister of Information H.E. Khieu Kanharith and leave for Siem Reap province where they will meet with a provincial leader and visit Angkor archeological Park and community-based ecotourism site Chong Kneas.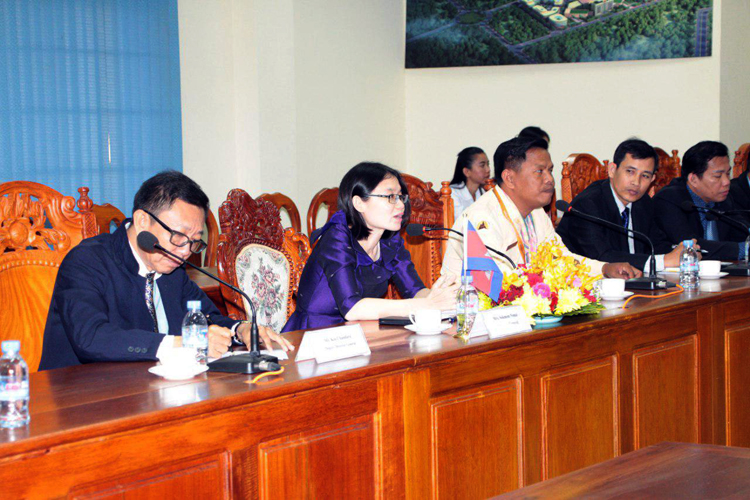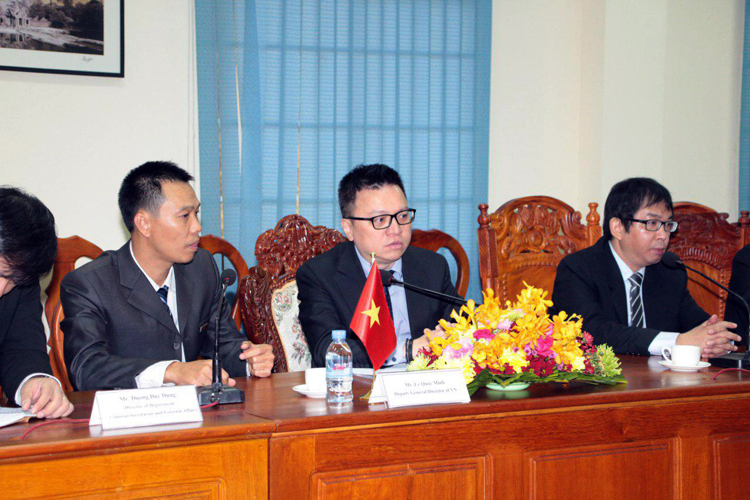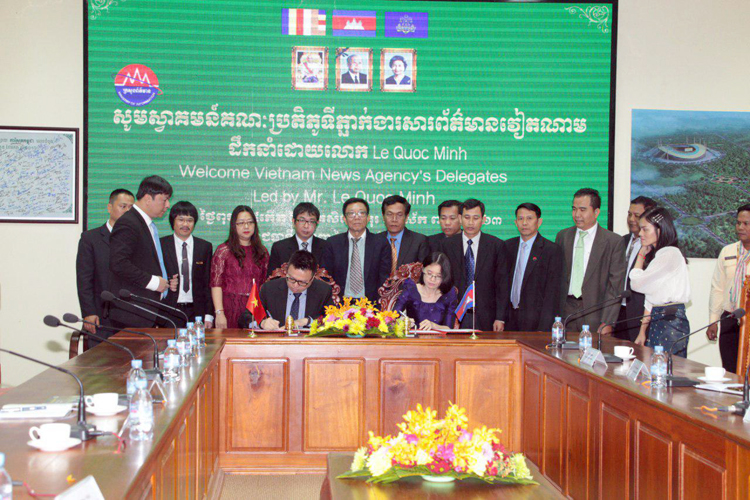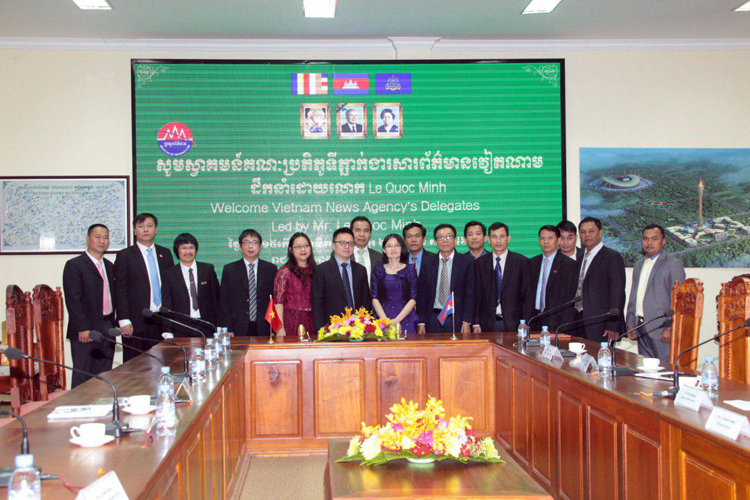 (Photo: Suos Savy)
By Chea Vannak