Cambodian Experts Discuss Carbon Standard with VERRA Experts
AKP Phnom Penh, December 09, 2019 --
A delegation of Cambodian Ministry of Environment has met with relevant officials of VERRA Standard for Sustainable Future to discuss Verified Carbon Standard (VCS) so as to achieve Cambodia's sustainable development and climate change goals.
According to the Ministry of Environment's news release, the meeting was held in Madrid, Spain, last Friday, in venue of 25th session of the Conference of the Parties (COP 25), between H.E. Chea Sam Ang, Undersecretary of State with REDD+ team and Dr. Angelo Sartori of VERRA Standard for Sustainable Future.
The meeting touched upon new changes that will be occurring to the VCS, in particular, the requirement for nesting, said the same source, pointing out that the idea of discussion was about how Cambodia's Nesting System would keep consistent with VCS nesting approach.
Therefore, it added, the results Cambodia will be: (1) Participating in providing comments and inputs to the VCS' nesting document, (2) Participating in Webinar discussion, (3) Organising the consultation meeting on nesting and inviting VERRA expert to share experiences.
VERRA, formerly Verified Carbon Standard, is committed to helping reduce emissions, improving livelihoods and protecting natural resources across the private and public sectors.
VERRA was founded in 2005 by environmental and business leaders who saw the need for greater quality assurance in voluntary carbon markets.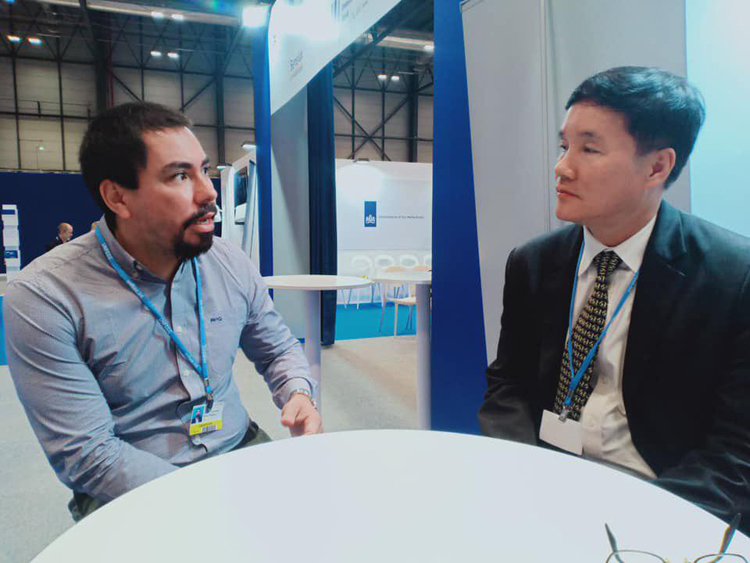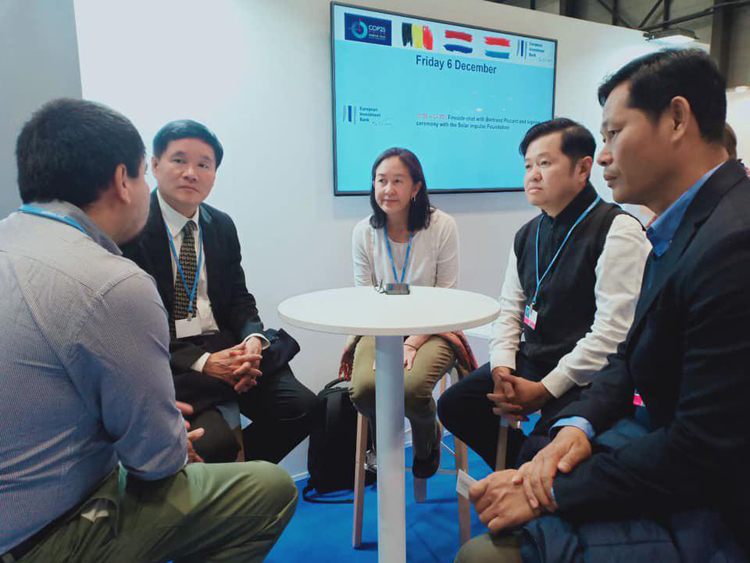 (Photo: Ministry of Environment)
By Ou Sokha