Over 10,000 Multi-national Runners Join 24th Angkor Wat International Half Marathon
AKP Phnom Penh, December 09, 2019 --
The 24th Angkor Wat International Half Marathon organised on Sunday in Siem Reap province attracted more than 10,000 multi-national runners from 85 countries around the world.
According to H.E. Thong Khon, Minister of Tourism and Chairman of the National Olympic Committee of Cambodia (NOCC), who presided over the annual race, the figure shows an increase by 20 percent compared to the event in the previous year.
H.E. Minister attributed the increase in the number of runners from one year to another to peace and development in Cambodia as well as to the good organisation of the event.
H.E. Thong Khon also laid stress on the ministry's and NOCC's vision to boost the sports tourism to attract more and more foreign tourists to the Kingdom.
The race was divided into four categories –half marathon (21 kilometres), 10-kilometre race, 5-kilometre race, and 3-kilometre fun run. This annual sporting event is aimed to promote Cambodian historical resorts and raise funds for humanitarian activities.
The 25th Angkor Wat International Half Marathon is scheduled to take place on Dec. 6, 2020.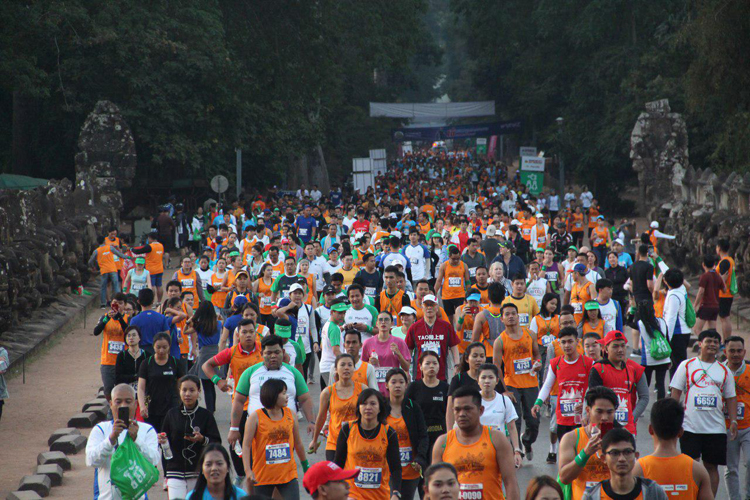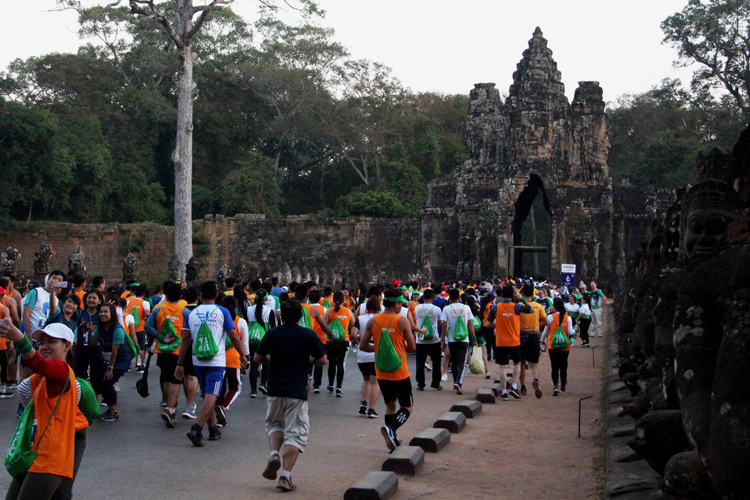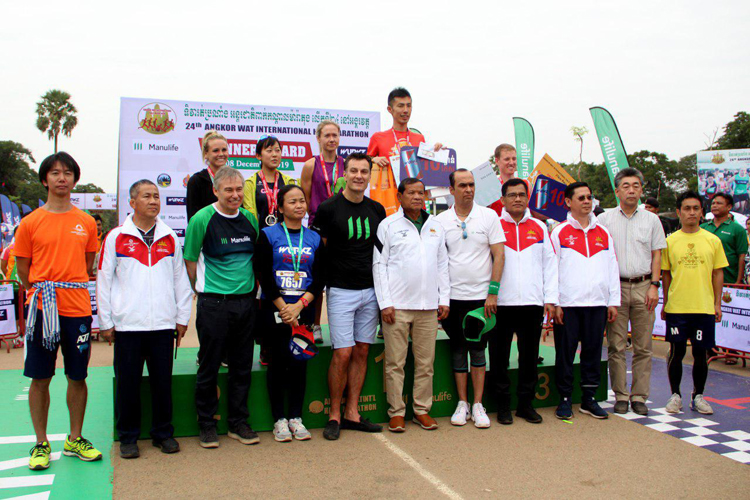 (Photo: Khuth Sao)
By C. Nika