National Assembly President Highlights Culture of Sharing in Fight Against COVID-19
AKP Phnom Penh, September 27, 2020 --
National Assembly President Samdech Akka Moha Ponhea Chakrei Heng Samrin says Cambodia's culture of sharing is a key part of the country's response to COVID-19.
"The response to this crisis varies from one country to another," he said in televised remarks to a global Rally of Hope organised by the Universal Peace Federation on Sunday.
"We fight the same enemy, but use different approaches. This is an experience from which we all need to learn to improve future approaches."
Samdech Heng Samrin noted that Cambodia had "promptly and effectively responded in prevention and control of this disease, without a single death.
"One experience that Cambodia can share in the fight against COVID-19 is our culture of sharing, solidarity, non-discrimination and national unity.
"The fight against the spread of this disease requires a lot of financial resources, supplies and human resources.
"Our Cambodian people have donated and shared their limited resources through contributions from the public and private sectors, development partners and civil society to people in need — and through sharing among local people.
"In addition, the Royal Government has set out development strategies focusing on agriculture, agro-industry, digital transformation and domestic tourism as priorities," Samdech Heng Samrin said.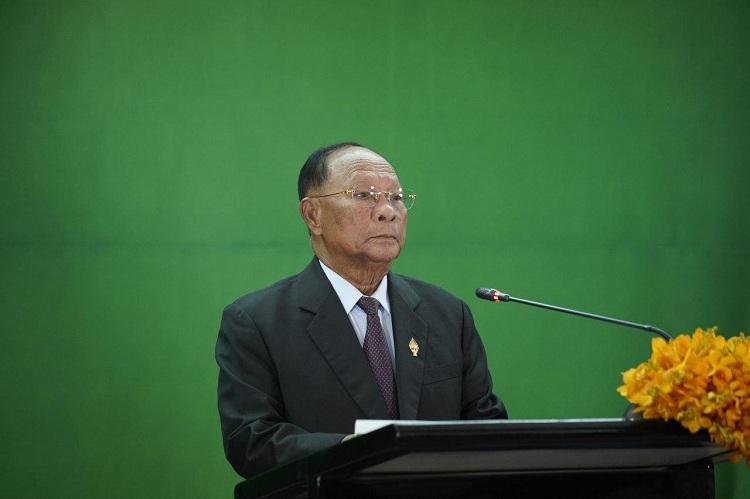 By Sao Da