National Assembly President Meets Chinese Steel Company Executive
AKP Phnom Penh, July 16, 2020 --
National Assembly President Samdech Akka Moha Ponhea Chakrei Heng Samrin met Thursday with Mr. Lin Xiangrong, a board member of Hong De Sheng Steel (Cambodia) Co., Ltd.
During the meeting — which took place at Samdech Heng Samrin's home in Khan Chamkar Mon — the National Assembly president welcomed the Chinese company's investment in Cambodia.
He said Cambodia was open and encouraged foreign investment as it provided jobs for local people.
Samdech Heng Samrin also thanked the company for offering masks for people to avoid spreading the virus that causes COVID-19.
He said the gift reflected the spirit of unity and the culture of helping each other in emergencies.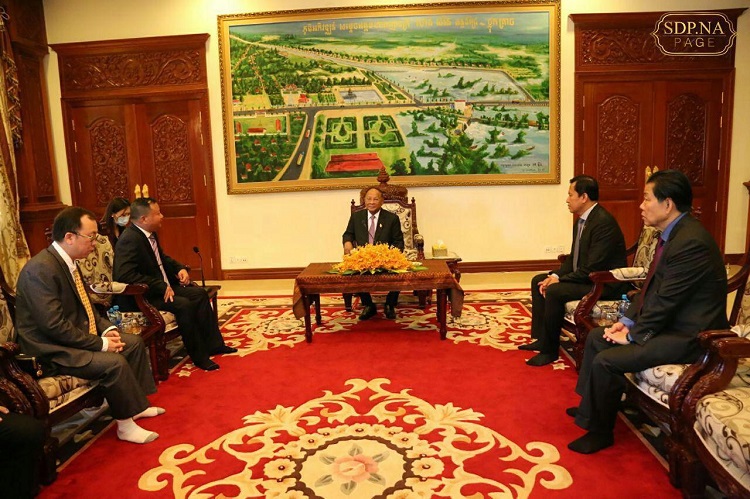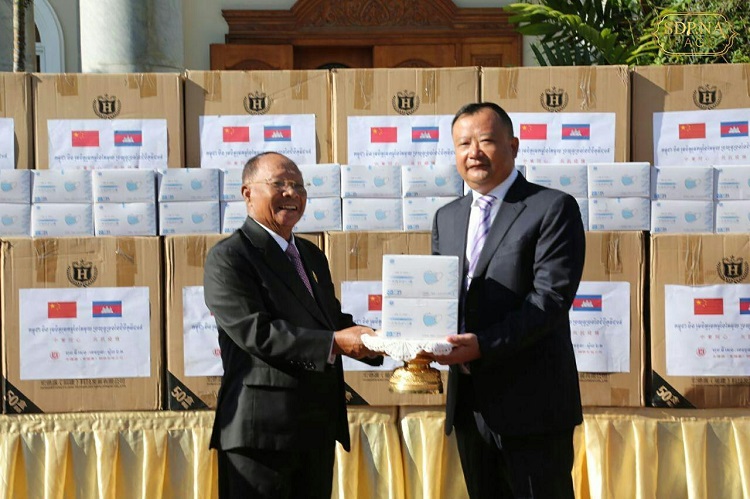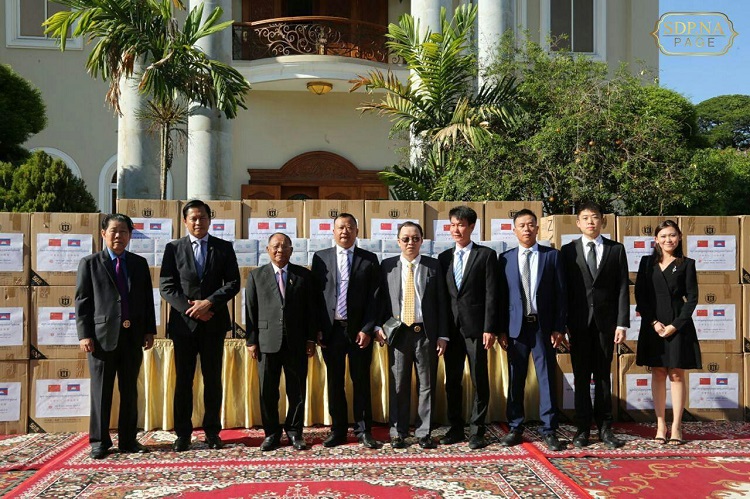 (Photos: Phoeun Phorn)
By Sao Da