WCS Receives Two Royal Turtles from Environment Ministry
AKP Phnom Penh, June 25, 2020 --
Wildlife Conservation Society (WCS) received here yesterday two Critically Endangered Royal Turtles from the Ministry of Environment (MoE).
The two turtles – a 20kg-female and a 15kg-male – put up for sale near the Sre Ambel bridge in Koh Kong province, were bought by Ms. Lay Phontheng, a Phnom Penh resident, who then handed them over to MoE.
According to WCS, by reading the micro-chips in the turtles, WCS determined that the male had been head-started at the Koh Kong Reptile Conservation Centre in May 2006 and the female in May 2010. The male and female were released in July 2015 and November 2017, respectively into the Sre Ambel River by Fisheries Administration and WCS.
WCS and partners are working to prevent the illegal capture and trade in endangered turtles under the EU Partners against Wildlife Crime Project, it underlined.
Designated as Cambodia's National Reptile, the Royal Turtle, known as Southern River Terrapin (Batagur affinis), is one of the world's 25 most threatened freshwater turtles and tortoises, listed on the IUCN (International Union for Conservation of Nature) Red List as Critically Endangered.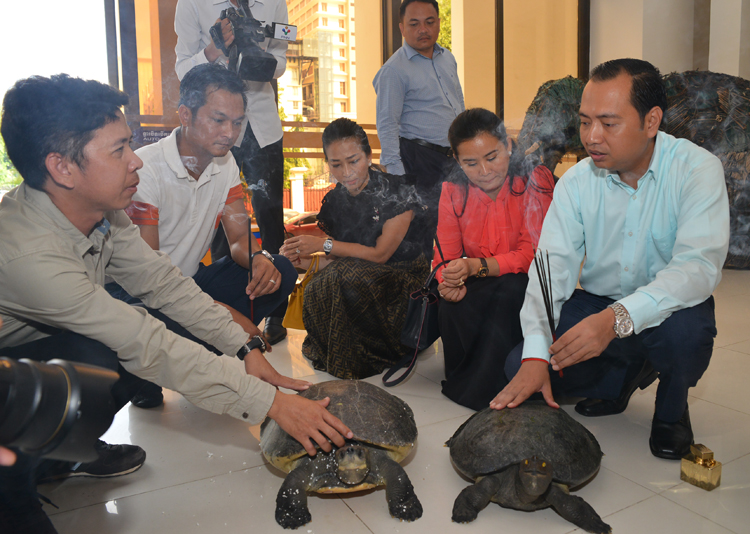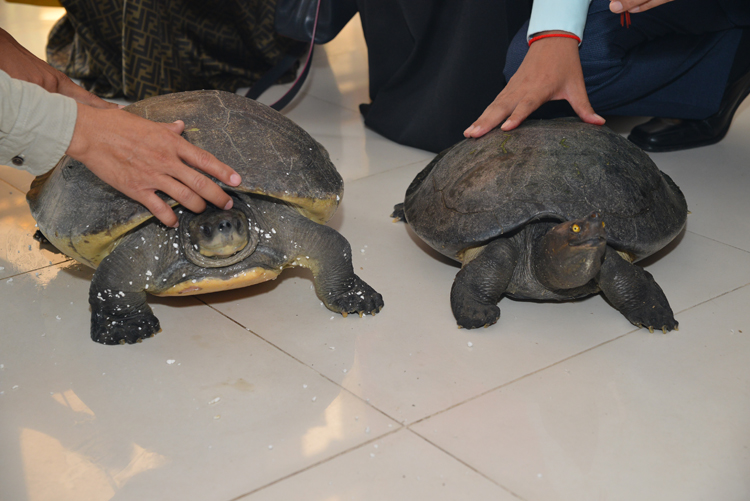 (Photo : Lanh Visal)
By C. Nika