Cambodia, China Reaffirm Mutual Assistance and Sisterhood
AKP Phnom Penh, June 23, 2020 --
Cambodia and China have emphasised their mutual support and sisterhood, especially since the outbreak of the COVID-19 pandemic.
The close relationship between the two countries were highlighted here yesterday during the handover ceremony of medical supplies worth US$85,000 from the Chinese Ministry of Public Security to the Cambodian Ministry of Interior to combat the COVID-19 spread.
On the occasion, Samdech Kralahom Sar Kheng, Cambodia's Deputy Prime Minister, Minister of Interior, expressed his gratitude to the Chinese Ministry of Public Security for the donation, which reflected the excellent ties of friendship between both nations.
For his part, Chinese Ambassador to Cambodia H.E. Wang Wentian noted that since the COVID-19 outbreak, the two countries have underscored the core value of Cambodia-China Community of Shared Future as well as their good sisterhood through mutual assistance and support.
Samdech Sar Kheng and H.E. Wang Wentian also spoke highly of the outcomes of the Year of Law Enforcement Cooperation between both countries launched in March 2019, and vowed to bring this cooperation to a new level.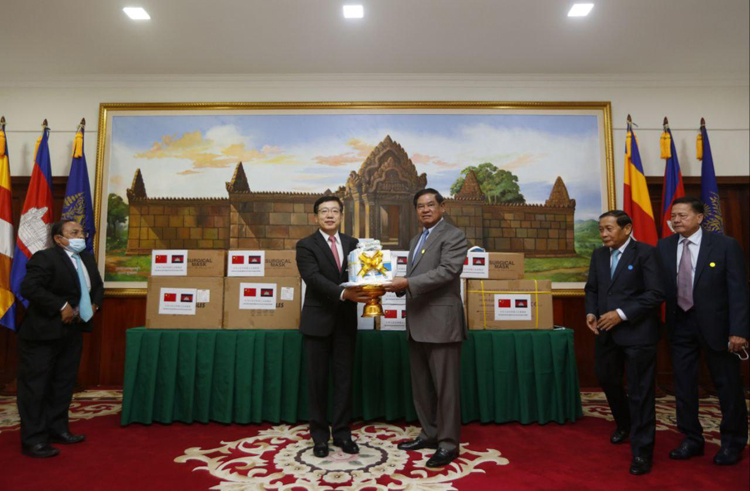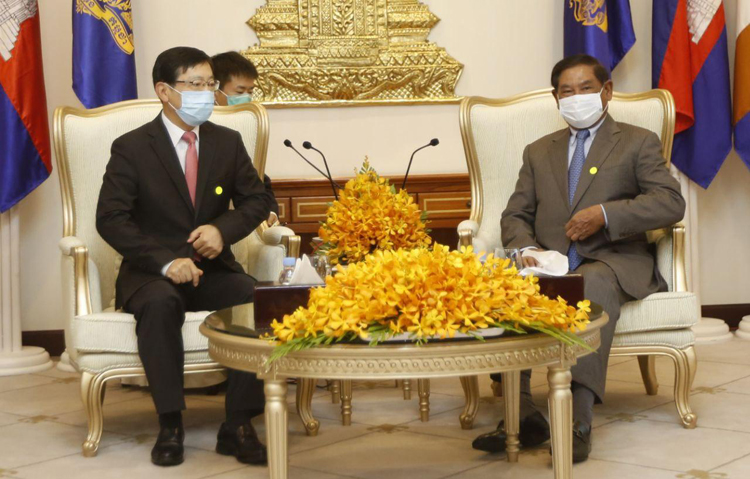 (Photo: Lanh Visal)
By Phal Sophanith