Cambodia-China Free Trade Agreement to Be Signed Later This Year
AKP Phnom Penh, June 10, 2020 --
The Kingdom of Cambodia and the People's Republic of China would sign their bilateral free trade agreement (FTA) by the end of 2020, according to a press release on the outcome of the 3rd round of negotiations between both sides, issued yesterday by the Ministry of Commerce.
Once the agreement was reached, Cambodia's exports as well as foreign investments are expected to see a sharp increase, creating more employment opportunities and income for the Cambodian people, it underlined.
The third round of negotiations was held via videoconference on June 9. The Cambodian side was led by H.E. Sok Sopheak, Secretary of State for Commerce and Head of the Cambodian Negotiation Team, while the Chinese side was headed by H.E. Yang Zhengwei, Deputy Director General at the Ministry of Commerce and Head of the Chinese Negotiation Team.
The meeting focused mainly on market access for goods, services, investment, economic-technical and legislation cooperation that will boost Cambodia's exports and attract more foreign investments, pointed out the press release.
During this 3rd round of negotiations, it continued, the two sides resolved the remaining issues of the Agreement Text and agreed on key principles related to Market Access for goods and services. They will ask their respective governments for approval of the Agreement Text and Market Access proposal as well as other chapters before deciding to announce the closure of their negotiations and sign the bilateral FTA in late 2020.
The bilateral FTA negotiations between Cambodia and China took place after the agreement made by Cambodian Prime Minister Samdech Techo Hun Sen and his Chinese counterpart H.E. Li Keqiang in Beijing in January 2019.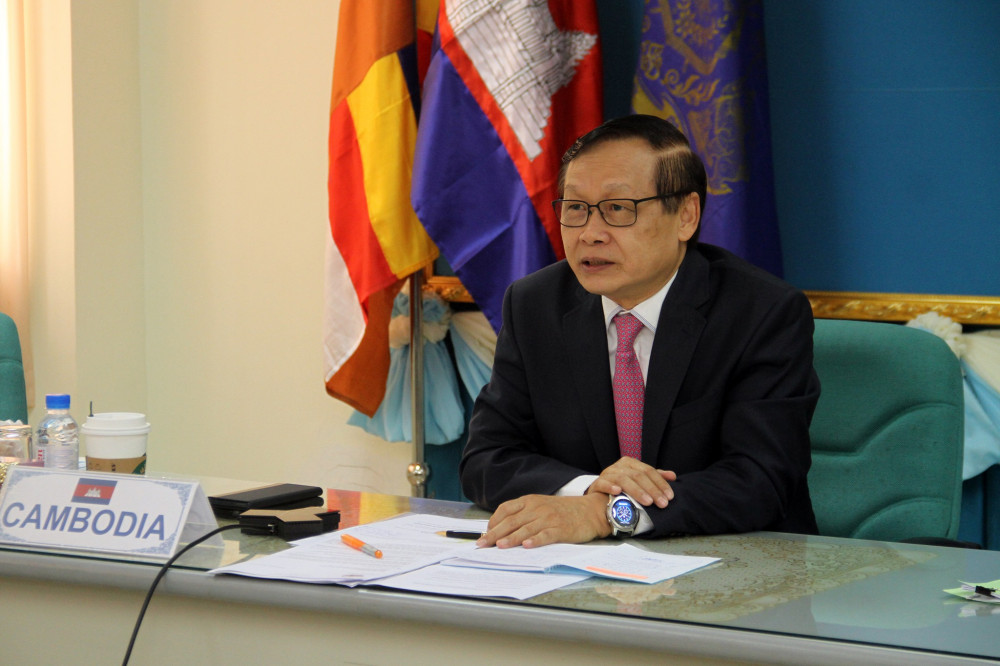 (Photo: Ministry of Commerce)
By Phal Sophanith