US$110-Million Cement Plant in Kampot Province Inaugurated
AKP Phnom Penh, November 14, 2019 --
A new cement plant invested by Thai Boon Roong Co., Ltd., a local company, was put into official use this morning under the presidency of Prime Minister Samdech Akka Moha Sena Padei Techo Hun Sen.
Located on an area of 700 ha in Laang commune, Dang Tung district, Kampot province, the US$110-million cement plant, the 5th of its kind in Cambodia, can produce up to 2,500 tonnes of cement per day or 1 million tonnes per year.
The new cement plant, employing 335 workers, of them 35 are foreigners, will contribute significantly to enhancing the national economy and improving local people's living standard.
According to the Ministry of Mines and Energy, the other four cement plants in operation are Kampot Cement Co., Ltd. in Banteay Meas and Dang Tung districts, Cambodia Cement Chakreiting Co., Ltd. in Kampot district, and Chip Mong Insee Cement Corporation in Banteay Meas district, all in Kampot province, and Battambang Conch Cement Ltd. in Rattanak Mondul district, Battambang province.
The five cement plants are able to produce some 8 million tonnes of cement a year.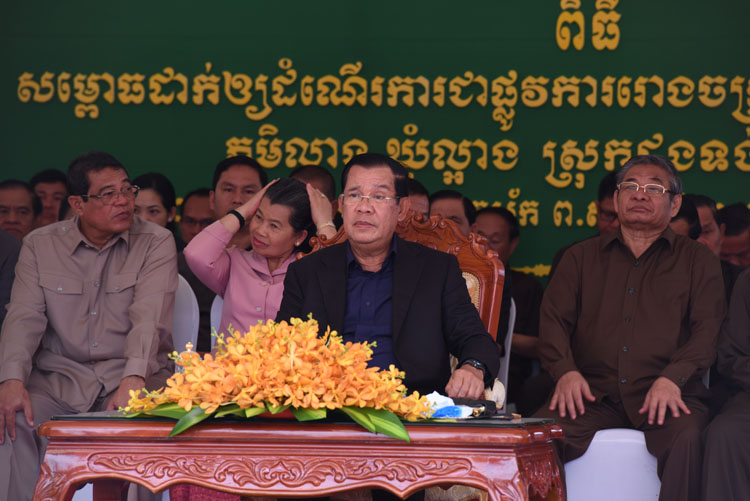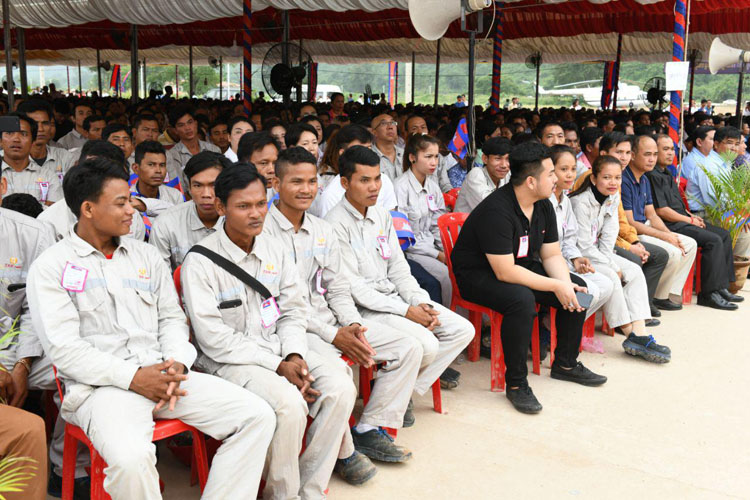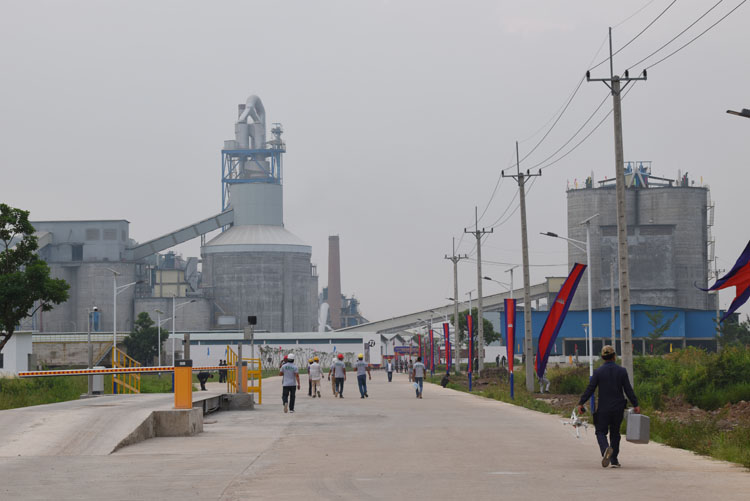 (Photo: Hun Yuthkun)
Article in Khmer by Chim Nary
Article in English by C. Nika