Foreign Ministry Releases Outcome of First Cambodia-Australia Senior Officials' Talks
AKP Phnom Penh, September 26, 2019 --
Cambodian and Australian Senior Officials held their first talks in Canberra, Australia last week, during which they discussed the economic relations and security and defence cooperation between the two countries as well as exchanged views on regional and international matters.
The Cambodian side was headed by H.E. Ms. Eat Sophea, Secretary of State for Foreign Affairs and International Cooperation of Cambodia, while the Australian side was led by H.E. Richard Maude, Deputy Secretary of the Department of Foreign Affairs and Trade of Australia.
The next Senior Officials' Talks will take place in Cambodia in 2020.
The following is the outcome of the First Senior Officials' Talks between Cambodia and Australia: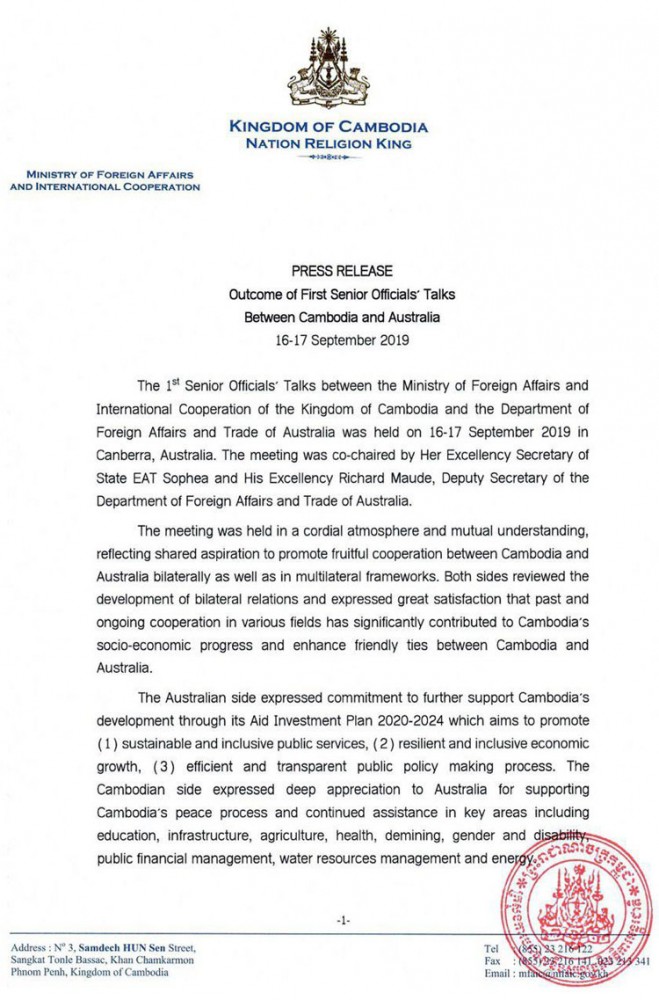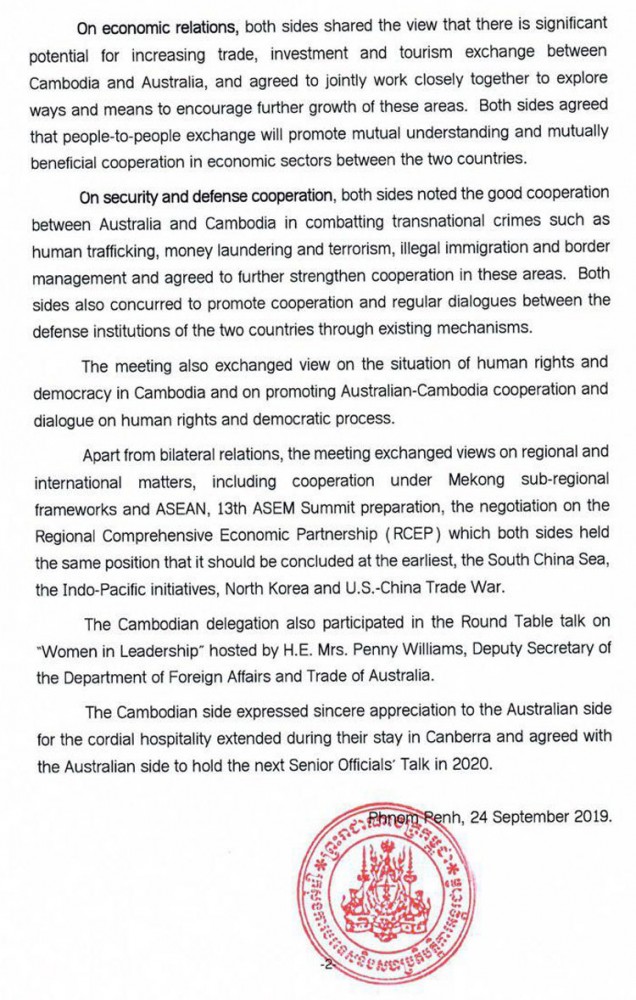 By C. Nika