New Japanese Ambassador Happy to Fulfill Mission in Cambodia
AKP Phnom Penh, September 02, 2019 --
Newly appointed Ambassador of Japan to Cambodia H.E. Mikami Masahiro has expressed his pleasure to fulfill his diplomatic mission in Cambodia.
"Chumreap Suo (Hello)! I'm Mikami Masahiro, Ambassador of Japan to Cambodia. I just arrived in Cambodia yesterday. It is my great honour and pleasure to come to Cambodia, a close friend of Japan and the country of wonderful culture," said the new diplomat in his message posted on the embassy's Facebook page this afternoon.
"I am looking forward to seeing you and visiting many places in Cambodia," added H.E. Ambassador.
H.E. Mikami Masahiro succeeded H.E. Hidehisa Horinouchi who ended his mission in Cambodia in late August and will take his new assignment as Japanese Ambassador to the Netherlands.
As planned, the newly appointed Japanese ambassador will present himself to His Majesty Norodom Sihamoni, King of Cambodia, as well as the leadership of the Royal Government of Cambodia.
The people and Royal Government of Cambodia have considered Japan as a close friend and an indispensible development partner who has contributed essentially to the development of the Kingdom.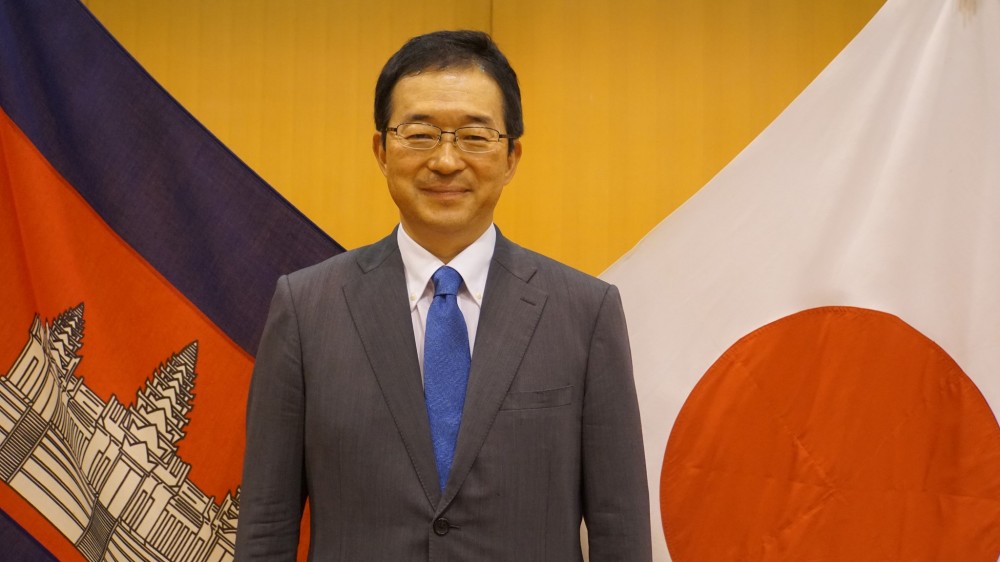 By C. Nika