Blind Youth Shaping His Dream Amidst Digitalisation
AKP Phnom Penh, August 26, 2019 --
Supporting environment enabled by the government and foundation education have allowed a blind Cambodian youth to take advantage of on-going digital era – making him feel just like the able bodied.
Born blind in Kean Svay district of Kandal province, Sun Borey now is thankful to the inclusive education system that allowed him to successfully graduate from Hun Sen Phnom Penh Thmey High School four years ago.
His learning journey did not end there. The hard working young man is currently a senior student for a bachelor degree in English at Panha Chiet University here in Phnom Penh.
Like many other Cambodian youth, Borey is so enjoying with various useful applications and digital devices enriching his knowledge and widening his connection to the world, and more importantly he sees no difference between him as a blind and the rest of the youth.
"I own a Facebook account. I am using the platform to network with others. Also, I can access to YouTube," says Borey.
But how could this possible?
"There are many online applications that support blind users like me to access to social media platforms as well as digital device. I am using an application called Screen Reader to access to information on Facebook and YouTube," he explains.
According to online information, Screen Reader is a form of assistive technology which is essential to people who are blind, as well as useful to people who are visually impaired, illiterate, or have a learning disability. It attempts to convey what people with normal eyesight see on a display to their users via non-visual means, like text-to-speech, sound icons, or a Braille device.
Borey now has many friends on his Facebook account, and he spends a certain amount of time a day on social media to get himself connected to his networks and updated to the latest news.
To browse through websites and operate his computer programmes, Borey is using a software called NVDA (Non Visual Desktop Assess).
"The advancement of technologies has allowed many possibilities for people with critical disability like me. This inspires me to live up to my dream of having a decent job.
Absence of visibility had long been considered as loss of life-long hope. However, with emerging technologies and support policies and mechanisms of the Royal Government of Cambodia, people with disability in the Kingdom now are not only living their lives independently, but also playing a critical role in social development.
The latest available figure from Cambodia Socioeconomic Survey 2014 indicates that about 4 percent of the Kingdom's total population has some disability.
According to the report from the implementation of the 2014-2018 National Disability Strategic Plan, 2,839 Cambodians with disabilities, 756 of them are female, have been employed across 40 ministries and state institutions.
Another 3,475 – including 1,947 women – are working in 77 private companies, and some 22,100 others, 8,878 are female, have been enrolled in different forms of education, from kindergarten to university level.
Improvement of living condition of people with disabilities from all walks of life is being paid high attention by the Royal Government of Cambodia, particularly through the Ministry of Social Affairs, Veterans and Youth Rehabilitation.
Borey has made his parents and family very proud of him, and they all are very optimistic about the successful future of the young man.
While studying in his final year at the university, Borey is also managing time to work at a local restaurant in order to earn some pocket money and to accumulate experience toward his future career.
Asked what he wants to say to other youth, especially those with disability, Borey makes it clearly that, the government and society have created us the opportunities. Nevertheless, the opportunity will not come to just without our hard work.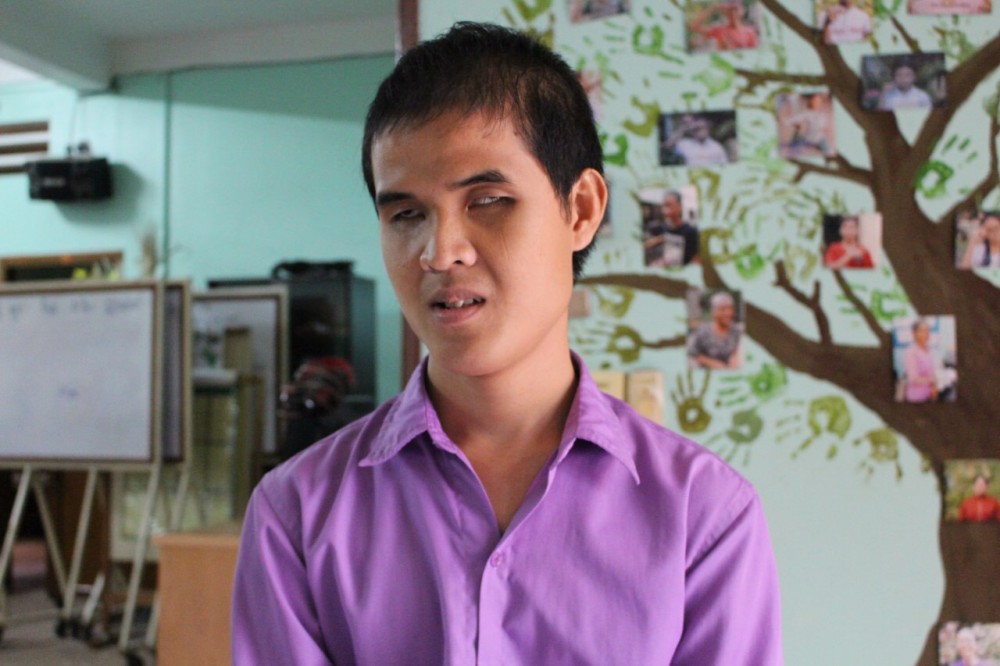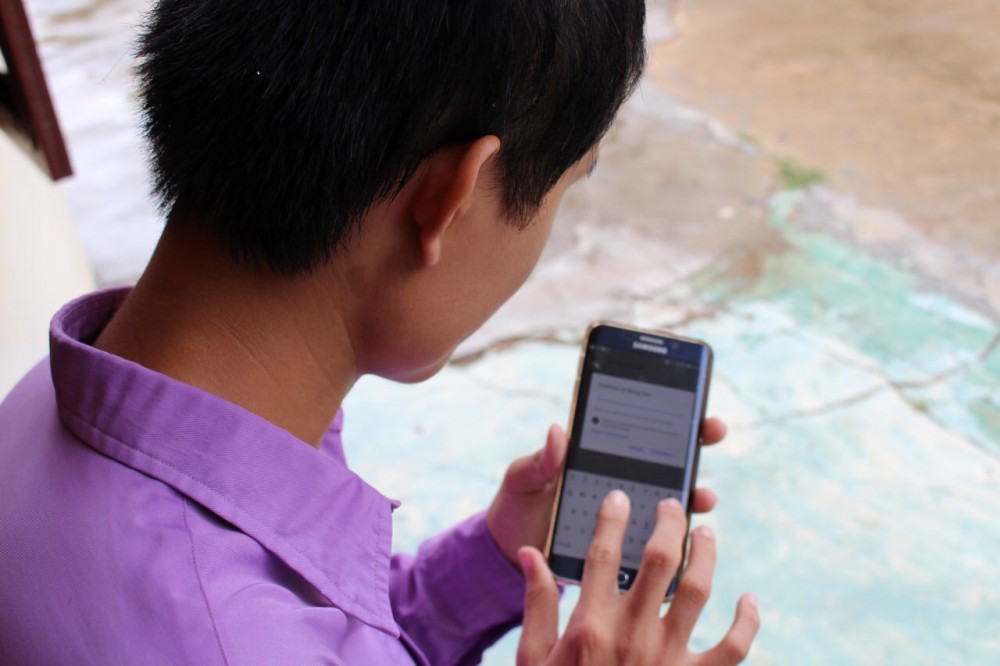 By Phal Sophanith