Japanese Ambassador Appreciates Cambodia's Environment Achievements
AKP Phnom Penh, August 22, 2019 –
Outgoing Ambassador of Japan to Cambodia has appreciated Cambodia's achievements in environment sector, particularly through cooperation with Japan.
The ambassador, H.E. Hidehisa Horinouchi, shared his impression when bidding farewell to Cambodia's Minister of Environment H.E. Say Samal at the ministry office here in Phnom Penh yesterday.
He particularly thanked the ministry of environment for the good cooperation with both government and private environment teams from Japan by far.
From his side, H.E. Say Samal thanked the Japanese diplomat as well as the government and people of Japan for all the supports contributing to promoting environment sector in Cambodia.
The environment minister underlined major contribution of a Japanese manufacturer in Phnom Penh called Minebea producing environment-friendly lighting equipment being used widely especially in the capital and Siem Reap province.
He took the opportunity to encourage more environment-oriented investments from Japan to Cambodia, particularly Preah Sihanouk province which is a very potential area.
H.E. Hidehisa Horinouchi will complete his three-year diplomatic mission in Cambodia late this month in order to begin his new assignment in Netherland.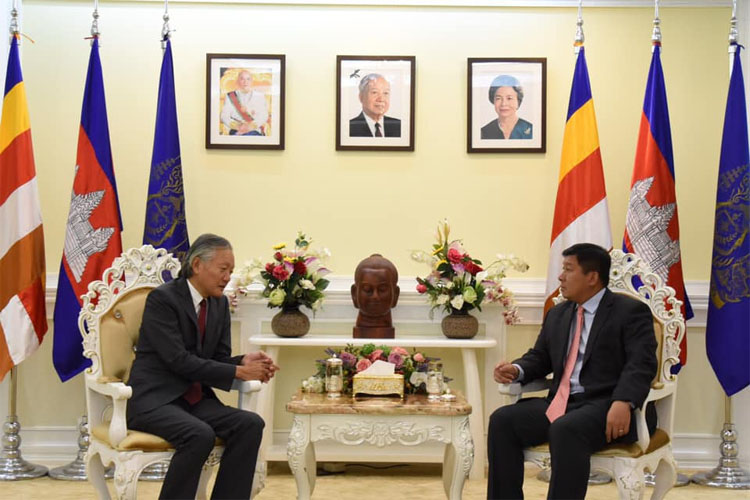 Photo: By Ministry of Environment
By Lim Nary