Cambodia Hosts the 6th Political Consultations with Vietnam
AKP Phnom Penh, July 18, 2019 --
Cambodia's Ministry of Foreign Affairs and International Cooperation and Vietnam's Ministry of Foreign Affairs held in Phnom Penh this morning their 6th Political Consultations.
The Cambodian side was led by H.E. Mrs. Eat Sophea, Secretary of State for Foreign Affairs and International Cooperation while the Vietnamese side was headed by visiting H.E. Nguyen Quoc Dung, Deputy Foreign Minister.
In the meeting, both sides discussed and reviewed the bilateral cooperation in key areas of politics, security, national defence, trade and investment, education and human resource development, tourism, culture, labour, physical infrastructure connectivity, institutional structure, and health.
They also set forth necessary measures aiming at strengthening and expanding the bilateral relations to a new level.
The 17th Cambodia-Vietnam Joint Committee Meeting on Economic, Culture, Scientific and Technological Cooperation to be held in Cambodia next month was also the topic of discussion on the occasion.
The Political Consultations were organised based on the Memorandum of Understanding between the two countries' foreign ministries signed in 2001 with an aim to review and boost the bilateral cooperation in all domains.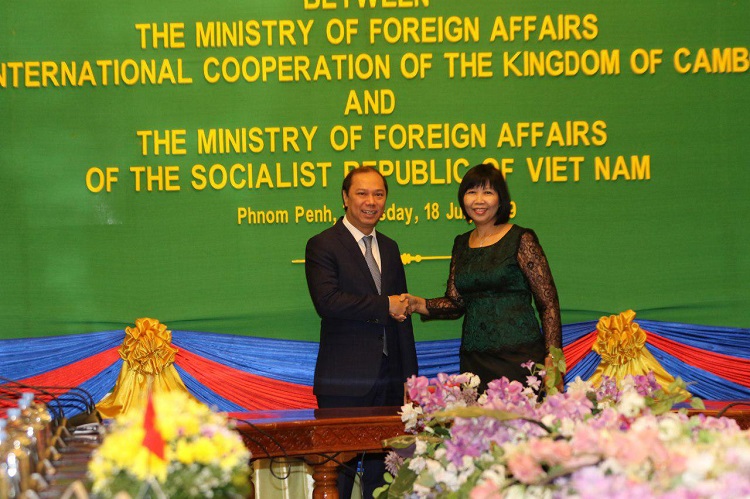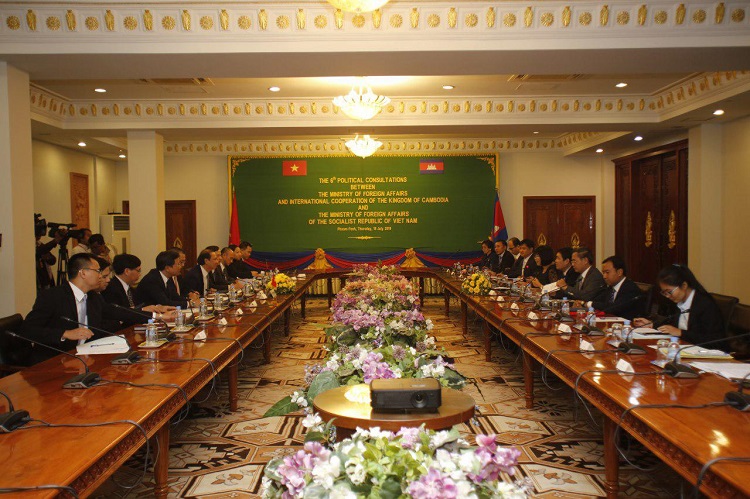 (Photo: Khem Sovannara)
By Khan Sophirom