Cambodian Delegation Attends Forum on Sustainable Development in New York
AKP Phnom Penh, July 17, 2019 --
A high-level Cambodian delegation attended the Ministerial Segment in the High-Level Political Forum (HLPF) on Sustainable Development, at the United Nations' headquarters in New York yesterday.
According to a press release from the Council for the Development of Cambodia (CDC), this delegation was led by H.E. Chhieng Yanara, Minister Attached to the Prime Minister, Secretary General of the Cambodian Rehabilitation and Development Board of CDC.
The forum's theme is "Empowering people and ensuring inclusiveness and equality", it pointed out.
On the occasion, it added, the Cambodian delegation reported the Voluntary National Review on the implementation of the Cambodia Sustainable Development Goals 2016-2030.
HLPF is a United Nations central platform for follow-up and review of the 2030 Agenda for Sustainable Development and the Sustainable Development Goals. It provides for the full and effective participation of all States Members of the United Nations and States members of specialised agencies.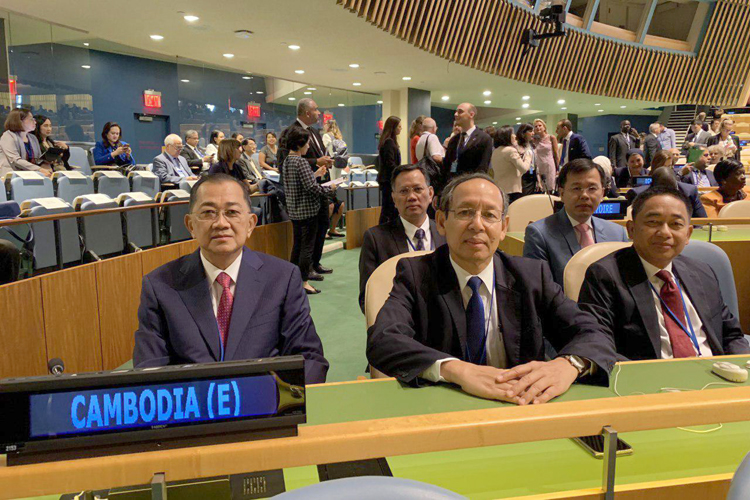 By Khan Sophirom