MoU on Road Safety Improvement Project Signed
AKP Phnom Penh, July 17, 2019 --
The Ministry of Public Works and Transport, Michelin ROH Co., Ltd. and WorldBridge Trading reached here yesterday a memorandum of understanding (MoU) on cooperation in strengthening road safety in Cambodia.
The signing ceremony was presided over by Cambodian Senior Minister and Minister of Public Works and Transport H.E. Sun Chanthol, and H.E. Mrs. Eva Nguyen Binh, French Ambassador to Cambodia.
Mr. Segsam Trai-ukos, Secretary General of Michelin ROH Co., Ltd., and Okhna Sear Rithy, Chairman of World Bridge Trading, were also present on the occasion.
The MoU aims to form a cooperation to enhance road safety and reduce traffic accidents in Cambodia under the two-year "Michelin Road Safety" project which will to complete on Mar. 31, 2021.
H.E. Sun Chanthol expressed thanks to the French ambassador, Michelin and WorldBridge for initiating this project which, he believed, will contribute to the success of Cambodia's road safety campaign.
Road accidents claim about six lives each day and cost Cambodia more than US$400 million a year.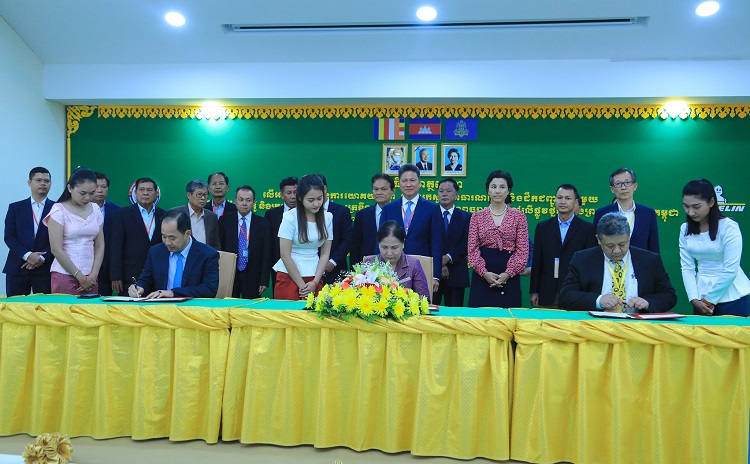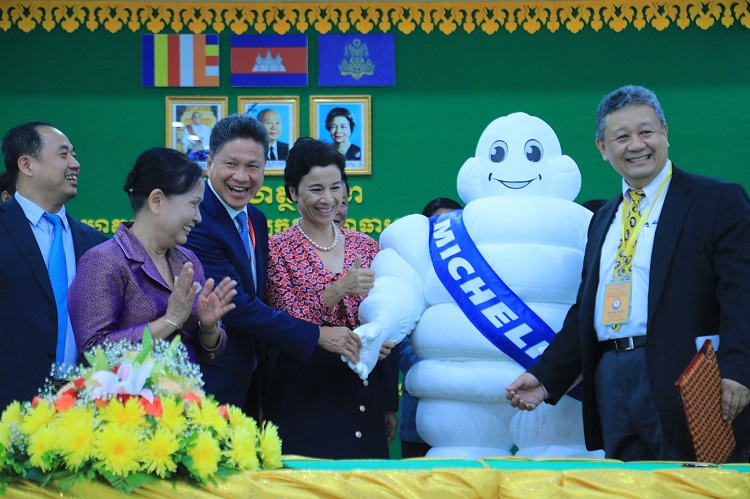 (Photo: Ministry of Public Works and Transport)
By C. Nika