Three Scholars to Be Awarded with Commendations of Foreign Minister of Japan
AKP Phnom Penh, July 17, 2019 --
Two Cambodian scholars and their Japanese counterpart will be awarded with the Commendations of the Foreign Minister of Japan for their contribution to promoting friendship between Cambodia and Japan.
According to a press release of the Embassy of Japan in Cambodia AKP received this morning, the three scholars are Dr. Oum Ravy, Vice Rector of the Royal University of Phnom Penh; Mr. Ek Buntha, Deputy Director General in charge of Intangible Cultural Heritage at the Ministry of Culture and Fine Arts; and Mr. Takakazu Yamada, visiting Professor of Faculty of Art, Royal University of Fine Arts, Director of Yamada School of Art and Member of Japan Art Institute.
The three awardees were recognised by their contributions to the enhancement of mutual understanding between Japan and Cambodia, especially academic and cultural exchanges between both countries, explained the same source.
Commendations of the Foreign Minister of Japan are conferred upon individuals and groups with outstanding achievement in international fields, to acknowledge their contributions to the promotion of friendship between Japan and other countries and areas, said the press release.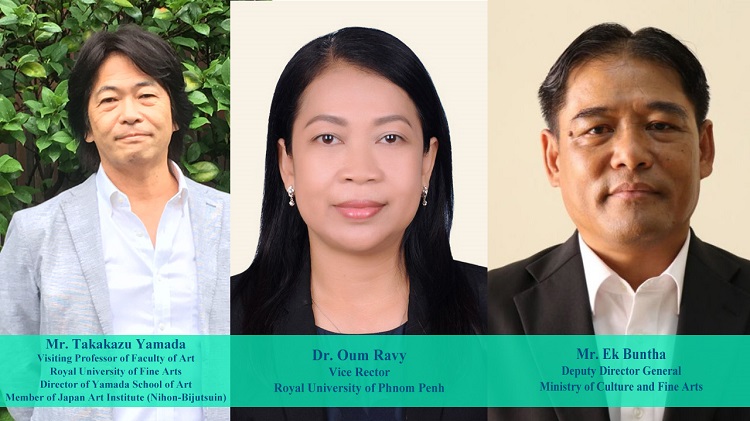 By C. Nika