Cambodia Introduces Traditional Noodle and Desserts to International Guests in Geneva
AKP Phnom Penh, July 04, 2019 --
Num Banchok - Khmer traditional noodle - and some Khmer desserts have been introduced to international guests who attended the Socio-Cultural Programme at the WTO's headquarters in Geneva, Switzerland yesterday.
According to the state-owned National Television of Kampuchea (TVK), Director General of World Trade Organisation (WTO) H.E. Roberto Azevêdo, and other distinguished guests from the WTO's member countries savoured those traditional dishes and admired their taste.
In a Facebook post this morning, Samdech Techo Hun Sen expressed his delight with the fact that Num Banchok had been brought to the WTO at the Socio-Cultural Programme hosted by Cambodia. "Num Banchok is a Cambodian identity. It reflects solidarity […]," he said.
Last month, at a graduation ceremony, Samdech Techo Hun Sen has encouraged the public to join hands in promoting Cambodian cuisine and food to tourists and foreign guests.
Num Banh Chok, Samlor Korko, and Amok Khmer … are the Cambodian typical dishes to be introduced to all foreign guests.
Num Banchok is a well-known dish in Cambodia. It is often served for breakfast. This rice noodle is eaten with different soups made from fish or chicken or pork or beef with a mix of vegetable.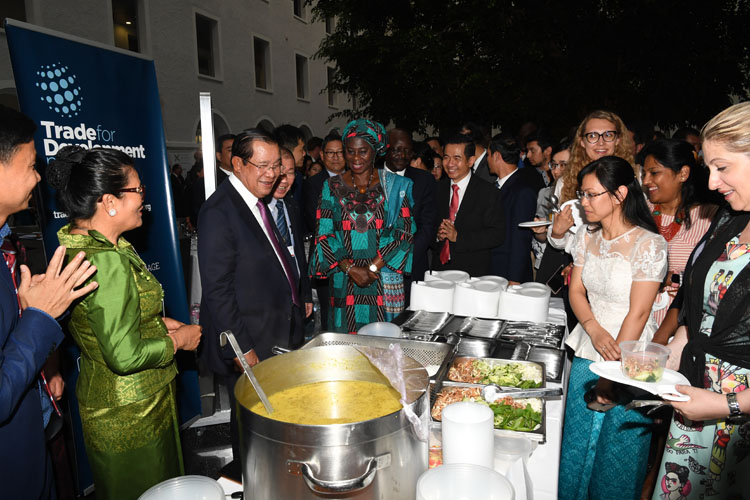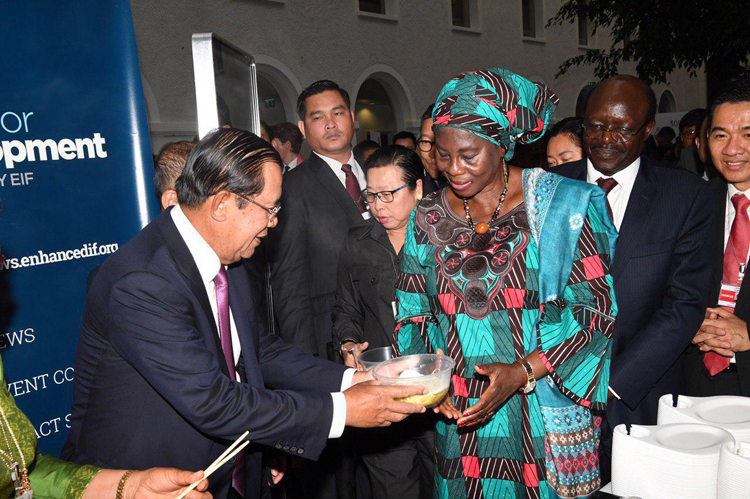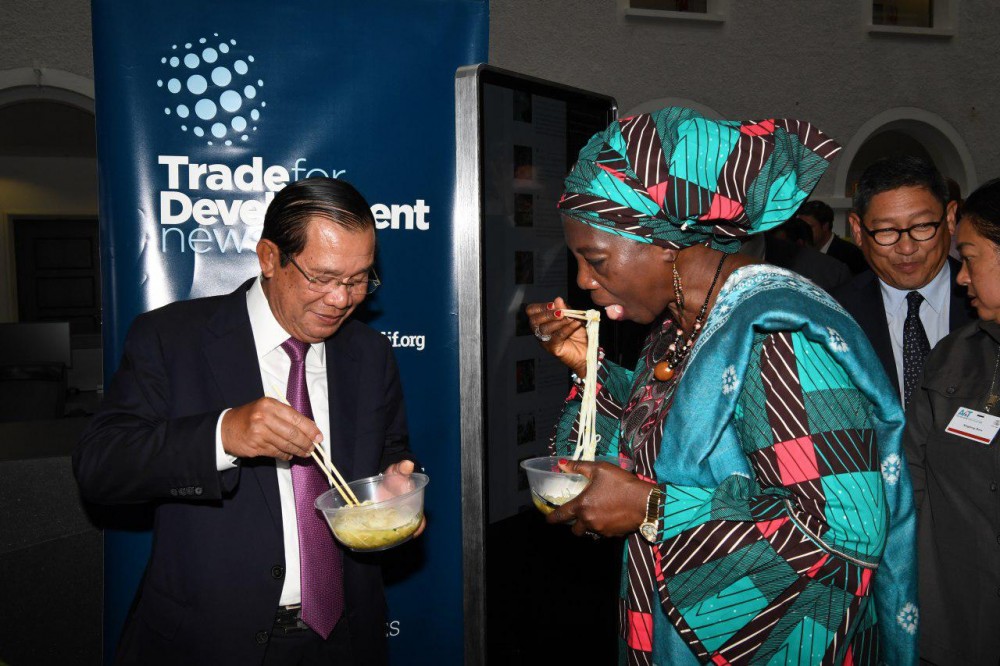 (Photo: TVK Special Correspondent)
By Khan Sophirom